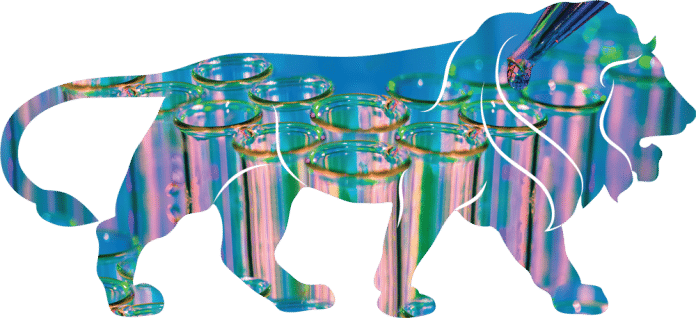 DBT – Govt Of India Call for Proposals on Biosystems & Bioprocess Engineering | Last Date to Apply Extended
DEPARTMENT OF BIOTECHNOLOGY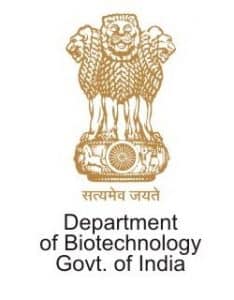 Ministry of Science and Technology Government of India
Call for Proposals on Biosystems and Bioprocess Engineering
Recombinant protein expression has played a major role in the advancement of therapeutics/pharmaceutics. Though a plethora of expression systems, engineered strains and cultivation strategies have been developed globally, producing recombinant proteins in soluble and/or fractional form continues to remain a challenge. In addition, many of these systems are either unavailable or restricted due to proprietary constraints. Hence, development of an indigenous gene expression platform is the need of the hour. In addition to recombinant protein expression, technologies need to be optimized to express enzymes as well as metabolites. Therefore, a multitude of platforms each with its own advantage for expressing these products should be developed. With this background, Department of Biotechnology invites proposals from Investigators for Development of Indigenous/innovative microbial and mammalian expression platforms for the production and purification of specific products.
Expression platforms include: Bacterial Fungal and yeast Mammalian cell system
Who can apply?
Scientists working in Universities/Academic Institutions/National Laboratories/Industries [Department of Scientific & Industrial Research (DSIR)-Recognized R&D Centre] & Non-Profit Organizations, with necessary facilities, sound scientific background and relevant publications generated from institutes in India in the proposed area.
Other Requirements:
Proof of concept on the proposed hypothesis, specified objectives and quantifiable targets defined clearly in the proposal.
Investigators should bench-mark the proposed expression platform with the existing and commercially available systems
Investigators should be willing to share the development with other investigators in the country.
Mode of Selection:
Proposals received will be screened and short listed by constituted expert committee for consideration for financial support and the short-listed proposals would be further screened by the Task Force.
Mode of Submission:
Proposals may be submitted online in the DBT's R & D format through eProMIS (http://dbtepromis.nic.in/Login.aspx) under Category of Area-'Biosystems & Bioprocess Engineering', clearly stating 'proposal against Call for Proposal'. Three hard copies should also to be sent to: Dr. Kakali Dey Dasgupta, Scientist 'D', Department of Biotechnology, Block- 2, Room No.816, 8th floor, CGO Complex, Lodhi Road, New Delhi – 110003 [[email protected]].
Last Date of Submission: MAY 10, 2016
Extended Last Date of Submission: MAY 30, 2016