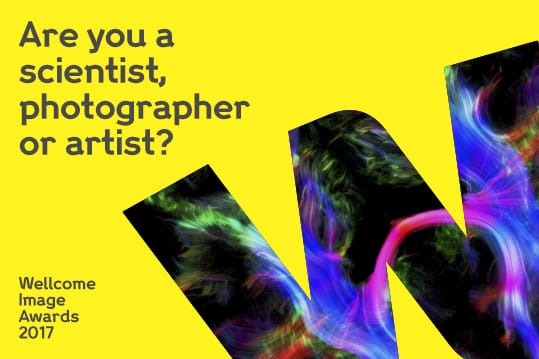 Entries Open For Wellcome Image Awards : 2017 | Do Not Miss This Unique Opportunity
Wellcome Image Awards 2017: open for entries
About Wellcome Images
Wellcome Images is the world's leading resource for medical imagery, with themes extending from medical and social history to contemporary healthcare, biomedical science and clinical medicine. More than 200,000 images ranging from manuscripts, rare books, archives and paintings to X-rays, clinical photography and scanning electron micrographs are available on the Wellcome Images website.
The call for contributions for the Wellcome Image Awards 2017 is now open. The awards celebrate the aesthetic beauty of scientific images, the research behind them and the incredible techniques used to create them.
The awards, which were first held in 1997, celebrate the best in science image making.
Winners receive prizes up to £5,000, and the winning images are displayed in galleries and science centres across the UK and around the world. All images accepted into Wellcome Images' collections will be considered for the awards.
Images are judged on their :
quality
technique
visual impact
ability to communicate and engage.
How you can use these images
All images are freely available for non-commercial use. This includes private study, non-commercial research, use in single copies of criticism and reviews, use in examination papers and theses, and personal use by individuals. Commercial and editorial reproduction fees are competitive. For more information or to request high-resolution images, contact Wellcome Images.
How you can contribute to Wellcome Images
If you are a research scientist, clinical photographer or illustrator, we would love to see your work. You could reach a wider audience through our biomedical image collection, which is used by broadcasters, publishers and academics across the world. All contributors receive commission and full credit for image uses, while retaining their original material and copyright.
The 2016 Awards saw the launch of the Julie Dorrington Award for photography in a clinical environment. The award honours Julie's contribution to Wellcome, the clinical photography profession, and the service clinical photography provides to medicine and medical education.
Wellcome Images is always on the lookout for high-quality imagery that covers biomedical science and contemporary healthcare.
Its collections cover all artistic media and imaging techniques, from hand-drawn illustrations to super-resolution microscopy and functional MRI scans.
For more information about how to submit images to the collection, visit the Wellcome Image Awards website(opens in a new tab) or contact [email protected].
The deadline for the 2017 Wellcome Image Awards is 11 September 2016. The winners will be announced in March 2017.
View Original Notification Here