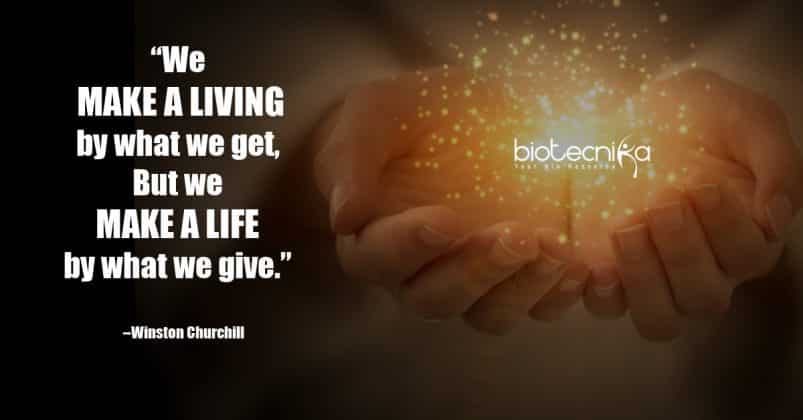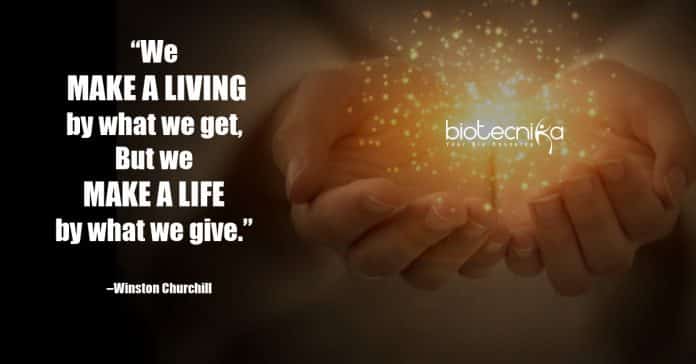 Biotecnika Times – Govt Forensic Lab Recruitment, SGPGIMS SARS-CoV
Govt Forensic Science Lab Recruitment 2020 – Applications Invited. MSc & BSc Biochemistry/Biotechnology/ Microbiology / Molecular Biology/ Genetics applicants are encouraged to apply.
---
SGPGIMS JRF Vacancy – SARS-CoV-2 Project JRF Recruitment. SGPGIMS is recruiting msc candidates for research positions. Interested and eligible candidates, check out all of the details on the job.
---
As history points out, scientists were also artists. Da Vinci, who painted the Mona Lisa, was a pioneer in anatomy and astronomy. The abstract expressionist Alfred Copley ran three science journals and advanced the science of blood flow.
---
Humanity is observing one of the most disastrous crises, human history ever encountered. The ongoing COVID-19 pandemic is graver than the WW-II or Great Depression.
---
Using gene-editing technology and a modified mobile phone camera, a coronavirus test capable of detecting the virus in five minutes has been developed by a team of California-based researchers.
---
NIMHANS Junior Research Fellow Recruitment – Applications Invited. MSc Life Sciences/ Biochemistry/ Biotechnology/ Molecular Biology Job. Junior Research Fellow Job for BTech/MTech candidates at NIMHANS.
---
| | |
| --- | --- |
| University of Delhi JRF – Biotech/Botany & Life Science Apply. University of Delhi is hiring for research positions. Junior Research Fellow jobs for Botany/Life Sciences/Biotechnology are available for candidates at University of Delhi. | Regardless of all initiatives, scientists have actually not yet had the ability to comprehend SARS-CoV-2 entirely. COVID-19 has affected virtually the entire globe, causing more than a million fatalities. |
| | |
| --- | --- |
| BITS Pilani Biochemistry Jobs – Junior Research Fellow Post. MSc Microbiology, Biotechnology & Biochemistry Vacancy & MTech Biotechnology vacancy. BITS Pilani hiring for research positions. | Cipla Microbiology Job – Team Member Vacancy Available. Interested and eligible candidates who wish to work at Cipla and have the relevant qualification are encouraged to apply for the same at Cipla. |
| NICRA Life Science / Biotech / Biochem / Microbiology Job Opening. Young Professional Job Opening. ICAR NEH NICRA Job Openings. | Government Postdoctoral Fellow Job – Life Science & Zoology Apply. Zoological Survey of India (ZSI) jobs for phd zoology & life sciences candidates. Check out all of the details on the same below. |
| Women Scientist Scheme Extension of Project Duration Due to COVID-19. Check out all of the details concerning the same below. | AIIMS Delhi JRF Jobs For Biotech & Life Sciences. Junior Research Fellow Job Openings for Life Science/Biotechnology applicants. Interested and eligible applicants can check out all of the details on the same below. |
| JIPMER Life Science Posts – Trial Coordinator Job Openings. Graduate life science candidates are eligible to apply for senior/junior trial coordinator job. | Research Fellow Jobs at Cytogenetics Laboratory, BHU. BHU, Varanasi is hiring for research position. MSc Zoology/Life Sciences/Biophysics/Biochemistry/ Biotechnology/Molecular Biology candidates. |
| CUG JRF Jobs – Biotech & Biochemistry Vacancies. Msc Biotech & Biochemistry candidates can apply for a Junior Research Fellow position at Central University of Gujarat. | Researchers at the Indian Institute of Science (IISc) have developed a bandage that can treat skin cancer. The non-invasive bandage is made of magnetic nanofibers and treats tumor cells by administering heat. |