CSIR Corona Combat Mission
The world economy is collapsing, and the reason is a microbial organism. That is the adversity of a pandemic which is defining a worldwide health crisis of our time and it is the biggest challenge we have dealt with since World War II. Since the origin of the coronavirus in Wuhan, China late in 2019, the virus has spread to almost every country. The number of positive cases is increasing every day.
As of 21 April 2020, the positive cases have risen to 24,77,426 and the death rate has risen to 1,70,324. Pharma giants all over the world are racing to find a solution to eliminate the virus.
Many government and private organizations have come up with different strategies to contain the virus spread. New research on COVID-19 is giving a ray of hope to overcome this crisis.
India's Council for Scientific and Industrial Research (CSIR) is a government body having 38 research institutions under its administrative control with about 3500 scientists and thousands of students geared-up to eliminate the COVID-19.
The CSIR labs are at the forefront of fighting COVID-19. The CSIR corona combat mission is led by a group of scientists including Dr. Shekhar Mande, Director General, and eight other directors. CSIR has devised a five-pronged approach to mitigate COVID-19 in India.
The CSIR labs have come up with many new strategies and equipment to fight against COVID-19 – including new testing kits, testing, and training labs, Vaccines, hand sanitizer, low-cost face shield, Ventilators, Hands-free hand wash, PPE Kits, Oxygen enrichment units, Infrared thermometer, New & repurposed drugs, Testing support, Ready to eat food, Phytopharmaceuticals, Prefabricated Buildings, Paper-based diagnostic Kits, COVID-19 Connect App, Genome sequencing, COVID-19 drugs, Plasma-based therapy, Sanitized walkways, Prefabricated walkways, Viral Culture, and RT PCR Enzyme supply.
To mitigate Covid-19 in India, CSIR has a five-pronged approach:
Surveillance and Digital Marketing 

Diagnostics and Testing

Development and Repurposing of Drugs

Personal Protection Equipments and kits

Supply Chain for products
CSIR corona combat mission – Testing Labs
Currently one of the main challenges is to meet the demand of enough COVID-19 test kits. CSIR has come forward to take up COVID-19 sample testing. CSIR labs are well-equipped and capable to conduct the tests. Each of the labs can conduct at least 300-400 tests per day.
CSIR-IGIB 
Institute of Genomics and Integrative Biology, Delhi is a research institute primarily focused on biological research. It is a part of  CSIR, India. IGIB was established as the Center for Biochemical Technology with a primary focus on biochemical research, but later the focus was shifted to integrative biology.
CSIR-IGIB has come up with a simple 'strip-test' to detect COVID-19 in a matter of a few minutes. The paper strip test kit uses Crispr-Cas9 to test COVID-19 in the samples. The kit targets and determines the gene sequences of the SARS-CoV-2.
CSIR-CCMB
The Centre for Cellular and Molecular Biology, Hyderabad is an Indian fundamental life
science research facility that runs under the aegis of CSIR. UNESCO's Global Molecular and Cell Biology Network marked the institute a "Centre of Excellence". CCMB has launched a Coronavirus diagnostic testing facility with a capacity to carry out 600-800 tests/day. The scientists at CCMB have trained 25 medical professionals, technical personnel, and trainees from State-run healthcare institutions for COVID-19 testing.
The institution has made training videos on best methods for handling samples as well as on carrying out tests on PCR. CCMB has also started working on genome sequencing of Coronavirus, nearly 500 patient samples from throughout the nation with high viral load are chosen for genome sequencing.
Researchers across the country need access to viral cultures to develop repurposed drugs for Coronavirus, and to ensure the research community has access to enough viral cultures, CCMB is involved in culturing the SARS-CoV-2 virus. The viral cultures are expected to be ready in the coming days. Additionally, the organization is set to establish an inactivated virus vaccine for the virus. Inactivated vaccines are known for their easy production and safety.
CSIR corona combat mission – COVID-19 Sequencing Labs
The CSIR lab is dealing with sequencing the whole genome of the COVID-19 virus extracted from the samples of COVID-19 positive patients. Almost 25 coronavirus samples have been put up for large-scale which will certainly aid in identifying how the virus is getting mutated and possible routes of spread. Additionally, it will determine whether one or more viral strains prevail in India. It is anticipated that about 300-500 sequences will be carried out in the next 2-4 weeks.
CSIR-IMTECH
The Chandigarh based Institute of Microbial Technology (IMTECH) is one of the constituent laboratories of the CSIR. The institution was developed in 1984. The firm is engaged in research areas of microbe-related biotechnology and modern biological science. The lab has the required Biosafety Level (BSL)-3 facility.
To boost the COVID-19 testing capacity, IMTECH has stepped up to take up the sample testing, which would increase the testing rate. The institution plans to operationalize capabilities to carry out 50-100 samples testing per day. IMTECH is also manufacturing sanitizers on a large scale and distributing it to nearby places. The aim of developing the sanitizer is to meet the current demand, as the prices and the demand for sanitizers have increased.
CSIR-IHBT
Institute of Himalayan Bioresource Innovation (IHBT), Palampur, Himachal Pradesh was developed in 1983. The institute has taken part in different advanced research studies of Himalayan Bio-resources as well as modern biology.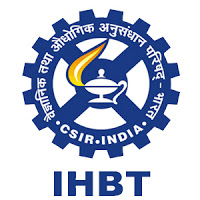 IHBT has developed an alcohol-based hand sanitizer with alcohol content as per guidelines from WHO. The hand sanitizer contains active tea constituents & natural oils, and is free from artificial fragrance, parabens, phthalates & triclosan. The manufactured sanitizers were wholesale to different companies. 
CSIR IIIM
Indian Institute of Integrative Medicine (IIIM), Jammu is a premier institute and is committed to the study of drug discovery. The primary focus of the institute is research on drug discovery from natural products including microbial species and medicinal plants.
IIIM is conducting COVID-19 tests along with Jammu Medical College and state government. Almost 400 samples were tested.
The institute is also working with few phytopharmaceuticals: Cocculus hirsutus, Glycyrrhiza glabra, and Nigella sativa based phytopharmaceuticals. The institute is working on testing its new drug against Sepsis to treat critical COVID-19 patients.
CSIR-NEIST
North East Institute of Science and Technology (NEIST) – earlier known as Regional Research Laboratory, Jorhat, was established in the year of 1961. The aim of the firm is to develop indigenous technologies using natural resources of northeastern India like Medicinal plants, Minerals, Tea, Aromatic, Petroleum, and Natural Gas.
NEIST is one of the COVID-19 testing labs in Assam. The institute is also working on developing PPE kits, it will be given to local manufacturers for producing it at a large scale, once certified.
CSIR-IITR
Indian Institute of Toxicology Research (IITR) – earlier known as Industrial Toxicology Research Centre, Lucknow, Uttar Pradesh was developed in 1965. Niche areas of toxicology are also researched at IITR.
IITR is joining its hands in manufacturing hand sanitizers. 350 litre of hand sanitizer was handed over to Lucknow divisional commissioner Mukesh Kumar Mesharam by the institute.
CSIR-IICB
Indian Institute of Chemical Biology (IICB), West Bengal. The institute was established in 1935, formerly known as the Indian Institute of Speculative Medication. The firm has 6 R&D departments including Chemistry, Infectious Diseases & Immunology, Molecular & Human Genetics, Structural Biology & Bioinformatics, Cancer cells Biology & Inflammatory Disorder, and Cell Biology & Physiology.
IICB and the Indian Army have joined to fight COVID-19. RT PCR from Dr. Arun Bandyopadhyay's lab was commissioned at Command Hospital, Kolkata for COVID-19 testing. They have also distributed 5000 bottles of hand sanitizers. Most importantly the institute has initiated plasma-based therapy for coronavirus patients.
CSIR corona combat mission – CSIR Testing Support Labs
CSIR is fully prepared to serve as the Testing and Validation Organization in this strenuous time. In addition to testing and validation, CSIR labs are taking part in training manpower in RT PCR techniques and sample handling across the country. Many of its labs are involved in the research and support activities.
CSIR-NIO
The National Institute of Oceanography, headquartered in Goa is one of the 39 constituent laboratories of the CSIR, an autonomous research organization undertaking research studies of oceanographic features of the Northern Indian Ocean.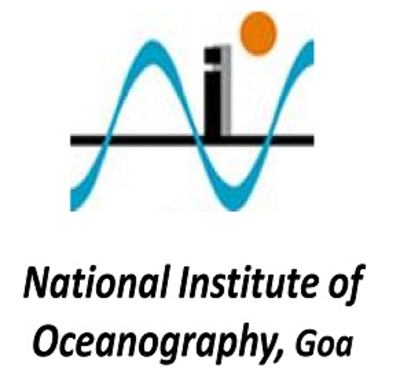 During this Coronavirus pandemic season, the institute is studying the possibility of using marine-derived bioactive molecules in the treatment of COVID-19. They have already submitted a concept note regarding this to CSIR, Delhi. CSIR-NIO scientists extracted anti-malarial and anti-viral molecules and screened them for COVID-19 inhibition.
CSIR-NIIST
The National Institute for Interdisciplinary Science and Technology (NIIST, formerly known as Regional Research Laboratory, Trivandrum) is a constituent laboratory of CSIR, India. The institute is involved in research and development activities in the field of agro-processing and technology, chemical sciences and technology, microbial processes and technology, process engineering and environmental technology, and material sciences and technology.
NIIST is currently engaged in the development of antiviral materials and coatings to use in personal protection equipment, surfaces, immunity boosters, and preventive medicines. They are also working on modifying surgical masks and common face-masks.
CSIR-CLRI
Central Leather Research Institute or CLRI is a premier research institution and the world's largest leather research institute in terms of research papers and patents. The institute founded on 24 April 1948 is located in Chennai, Tamil Nadu. The institute is one of the 39 constituent laboratories under the CSIR, India.
Due to its increasing demand, 1000 bottles of hand sanitizers were prepared by CLRI, and Dr. K J Sreeram, Director, CSIR-CLRI handed them over to the Assistant Commissioner Shri. Thirumurugan to meet the needs in the Chennai Corporation.
CSIR-NEERI
The National Environmental Engineering Research Institute (CSIR-NEERI) is the Government of India's research institute under CSIR. It was established in Nagpur in 1958 with a focus on sewage disposal, water supply, communicable diseases, and to some extent on occupational diseases and industrial pollution found common in India after independence.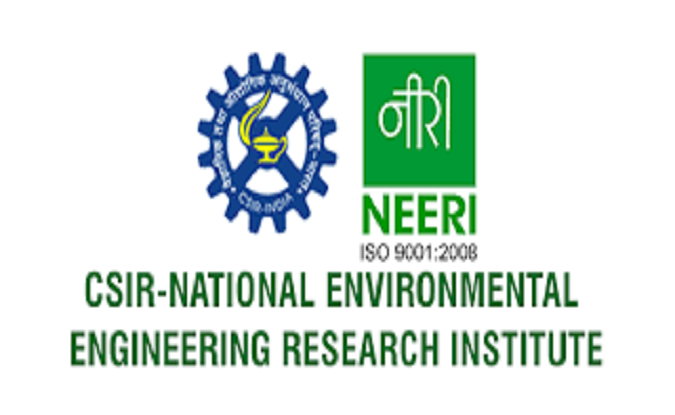 There is a high need for PPE during this unfavorable time. Given its requirement, CSIR-NEERI has given a bunch of PPE to Indira Gandhi Government Medical College & Hospital that includes hand sanitizers, masks, and gloves. 
CSIR corona combat mission – New And Repurposed Drugs
CSIR has collaborated with many pharmaceutical companies to find therapeutics against COVID-19. Their mission has begun on two fronts; attempting to find new drugs and repurposing existing drugs. Some of the repurposing drugs on trial are Remdesivir, Favipiravir, Arbidol, and Baloxavir. CSIR laboratories like NCL, CDRI, and IICT are working round the clock to develop an effective therapeutic against Covid-19. 
CSIR – NCL
The Pune based National Chemical Laboratory is a laboratory under the government of India. Popularly known as NCL was established in 1950 as a constituent laboratory of CSIR. Over 400 research papers are published annually by NCL in the field of chemical sciences and it has over 60 patents worldwide. The institute produces the largest number of PhDs in Chemical Sciences in India.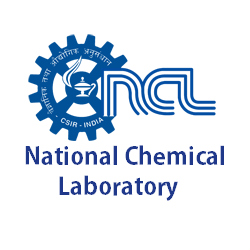 NCL developed the handheld, non-contact IR thermometer which can be charged using power banks or mobile phones. They also developed the Oxygen Enrichment units (OEU), which are in high demand for the treatment of Covid-19 patients. The OEU can function as an alternative to ventilators by increasing the oxygen concentration in ambient air. Currently, NCL is also working on the development of new and repurposed drugs for Covid-19.
CSIR – CDRI
The Central Drug Research Institute is a Lucknow based multidisciplinary research laboratory in India. The institute has scientific personnel from various fields of biomedical sciences. CDRI was one of the first laboratories to be established in India post-independence. It is one of the 39 research laboratories under the CSIR.
CDRI has collaborated with King George's Medical University to sequence the genome of viral strained obtained from patients of Uttar Pradesh. Scientists and researchers at CDRI are also trying to repurpose some already existing drugs used by clinicians. They have already identified some candidate drugs for this purpose and those will be developed further under the collaboration.
CSIR – IICT
The Hyderabad based Indian Institute of Chemical Technology is a national-level research center under the Council of Scientific and Industrial Research (CSIR). Research in basic and applied chemistry, bioinformatics, chemical engineering, and biochemistry is conducted in IICT and it contributes to the industrial and economic development of the country. IICT  is a research institute that has filed one of the maximum CSIR patents.
The institute has collaborated with the pharmaceutical giant Cipla to work on the development of antiviral drugs against COVID-19. They will work on three such existing drugs, favipiravir, baloxavir and remdesivir.
CSIR corona combat mission – Personal Protection Equipment 
Health workers, students, or visitors wear clothing and equipment in order to shield or protect their bodies from hazards in the workplace. Such clothing and equipment are known as Personal Protective Equipment (PPE).
To deal with the Covid-19 pandemic, the protection of our frontline health workers is crucial. The PPE required includes gowns, gloves,  respirators, medical masks, and eye protection. India is currently importing PPE from China, Singapore. and Korea. However, out of the 1,70,000 Personal Protection Equipment (PPE) kits imported from China, 50,000 failed to pass safety tests conducted by DRDO. 
Thus, it is important to increase PPE manufacturing locally. In India, there are 14 CSIR labs focused on developing PPE for the health workers and staff to provide them safety. 
CSIR – CSIO
Central Scientific Instruments Organisation (CSIO) in Chandigarh, under the Council of Scientific and Industrial Research (CSIR), is a national laboratory dedicated to research, design, and development of scientific and industrial instruments. 
The Central Scientific Instruments Organisation (CSIO) has contributed to the development of PPE by developing reusable face shields for medical professionals, healthcare workers, and security personnel, Hands-free hand washes foot-controlled water tap, Electrostatic disinfection machine (eSPRAY) under the Hospital Assistive Devices category.
CSIR – AMPRI
A research institute of CSIR established in 1982, the Advanced Materials and Processes Research Institute (AMPRI) is located at Bhopal, Madhya Pradesh, and was formerly known as the Regional Research Laboratory. 
The CSIR – AMPRI contributed to fighting Covid-19 by distributing masks and soaps/sanitizer in Panchsheel Nagar, Rahul Nagar, 12 No. Slum area, Pampapur, etc. areas/villages of Bhopal district. 
CSIR- CSMCRI
The Central Salt & Marine Chemicals Research Institute has achieved technological excellence with several granted patents in the core mandate of the institute and is one of the top-performing national R&D laboratories in the country.
Large quantities of alcohol-based hand sanitizer that complies with WHO standards are being made by the scientists from CSMCRI. The sanitizers prepared are being supplied to Bhavnagar Medical College (BMC).
CSIR- CBRI
A constituent establishment of Council of Scientific and Industrial Research, the Central Building Research Institute at Roorkee, Uttarakhand, India, has been vested with the responsibility of generating, cultivating, and promoting building science and technology in the service of the country.
The Central Building Research Institute (CBRI) have contributed by making prefabricated make-shift hospitals with ICU facility to fight the covid-19 pandemic. 
CSIR- IIP
Originated in 1960, the Indian Institute of Petroleum (IIP), has been going from strength to strength and has not only developed more than fifty technologies but also brought them to the market place in the area of natural gas, petrochemicals and utilization of petroleum products, and petroleum refining.
To support the war against the Covid-19 pandemic, they have taken the initiative to prepare hand sanitizer as an in-house activity. 300 liters of hand sanitizer have been supplied to Doon Hospital in two batches, out of 700 liters of hand sanitizer prepared at the Institute.
Through the identification of local industry partners, CSIR-IIP is now exploring ways to scale this up.
CSIR- NBRI
The National Botanical Research Institute is a research institute of CSIR in Lucknow. It is engaged in the field of taxonomy and modern biology. NBRI offers infrastructure support to Lucknow Nagar Nigam and District Administration whenever needed.
To the National Research and Development Foundation (NRDF), CSIR-NBRI offered to provide 500 litre of hand sanitizer to CSIR free of cost. For large-scale production, the institute transferred Herbal alcohol-based hand sanitizer technologies to two entrepreneurs. Commercial production has begun already. The formula they developed for disinfectants was spread among the villagers for its use in washing the masks and clothes. The institute also developed throat/mouth gurgling herbal formulation which is currently under testing for its toxicity.
CSIR-CIMAP
The CSIR Institute, Central Institute of Medicinal and Aromatic Plants or CIMAP, is a premier plant research laboratory. CIMAP was established in 1959 and was originally established as the Central Indian Medicinal Plants Organisation (CIMPO).
Supporting the fight against Covid-19, the Central Institute of Medicinal and Aromatic Plants (CIMAP) developed 1000 bottles of Hand sanitizer (Hankool), 1000 bottles of floor disinfectant (Swabee) and 50 liters of floor cleaner (Cleangerm), prepared by the pilot facility of CSIR-CIMAP during the lockdown period and were handed over to Lucknow Nagar Nigam and District Magistrate for distribution.
CSIR-NML
CSIR-National Metallurgical Laboratory (CSIR-NML) is a premier Indian research organization dedicated to various facets of Minerals, Metals, and Materials – science, technology, industrial services, and human resource development. Since inception, CSIR- NML has diversified its research areas ranging from extractive metallurgy, alloy development and import substitution, refractory material development, corrosion studies, mathematical and physical modeling of metallurgical processes, mineral research, advanced materials, and materials tailoring, integrity evaluation of critical industrial components, surface engineering and cleaner and sustainable metals production.
NML developed Personal Protective Equipment in order to help in the fight against the Covid-19 pandemic.
CSIR-IMMT
The CSIR institute, Institute of Minerals and Materials Technology (IMMT)  is an advanced research institute in the field of mineralogy to materials engineering, established in Bhubaneswar, Odisha.
To ensure hands-free sanitization of both hands without touching the water source and the liquid dispenser,  a compact hand sanitizing and washing system have been designed and developed by the CSIR-IMMT. The scientists from the institute are working on a liquid hand-rub which is an alcohol-based hand sanitizer with plant extracts exhibiting anti-infective and aromatic activity. For its use as a disinfectant against Coronavirus, it is being validated by Bhubaneswar RMRC and the preparation follows established SOPs. After the validation process, the bulk production of the sanitizer will be started.
CSIR-CMERI
The Central Mechanical Engineering Research Institute (CSERI) is a public engineering research and development institution under CSIR in Durgapur, West Bengal, India. CSIR-CMERI is working on the war-footing level to minimize the impact of COVID-19 through technological intervention by developing Personal Protective Equipment (PPE).
A tractor-mounted Road Sanitizing System was developed by them. To ensure the effective delivery of the sanitizer, the Road Sanitizer has a span of 16 feet, which uses 15 to 35 bars of pressure. This Road Sanitization unit can be effectively deployed in the vicinity of toll plazas, long stretches of highways, etc, where there is a good chance of the infection spreading due to the massive volume of traffic. The maximum target coverage with the minimum shadow area of an individual was ensured with the disinfection walkway.
As part of the CSIR corona combat mission, CSIR-CMERI has developed the Hospital Waste Management System, to counter any ill-effect of the mass spreading of infection through contaminated Hospital Waste.
The Mechanical Ventilator developed by CSIR-CMERI can prove to be one of the single most significant medical equipment for the country in the context of the current scenario. These Automated Portable Mechanical Ventilators might be deployed to help huge volumes of prospective patients if required. 
They also developed a two-layered filter mask, which ensures considerable facial area coverage. The dual-layered filters ensure maximum protection against external infection and user comfort. The filters can be sterilized using Ultraviolet light (UV-C) Mass Filter Sterilization facilities of CSIR-CMERI.
CSIR-SERC
CSIR-Structural Engineering Research Centre, Chennai is one of the 39 constituent laboratories of the Council of Scientific and Industrial Research in India. SERC is involved in research and development in the field of construction, rehabilitation, and designing of structures. To various private and public sector organizations, the institute provides services including design consultancy and proof checking.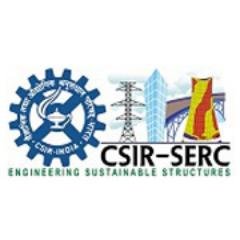 The institute has contributed to the fight against covid-19 by developing Prefabricated Walkways.
CSIR – NAL
National Aerospace Laboratories (NAL), established in the year 1959 is a constituent laboratory of the CSIR and the only government aerospace R&D laboratory in the country. NAL is focused on advanced disciplines in aerospace being the high technology-oriented institution. 
To ensure the safety of healthcare workers fighting Covid-19, NAL, and MAF clothing has developed an overall protective coverall suit. The institute is working on Oxygen Enrichment Devices, ventilators, gowns, face shields, face masks, and other protective equipment. They are also working on developing new and repurposed drugs for treating Covid-19.
CSIR – CFTRI
CSIR-Central Food Technological Research Institute (CSIR-CFTRI), established in Mysore in 1950 is one of the constituent laboratories under the aegis of the Council of Scientific and Industrial Research (CSIR). The institute provides technical assistance to numerous entrepreneurs. There are sixteen research and development departments, including laboratories focusing on food biotechnology, food engineering, grain sciences, microbiology, sensory science, Biochemistry, food safety, and Molecular Nutrition.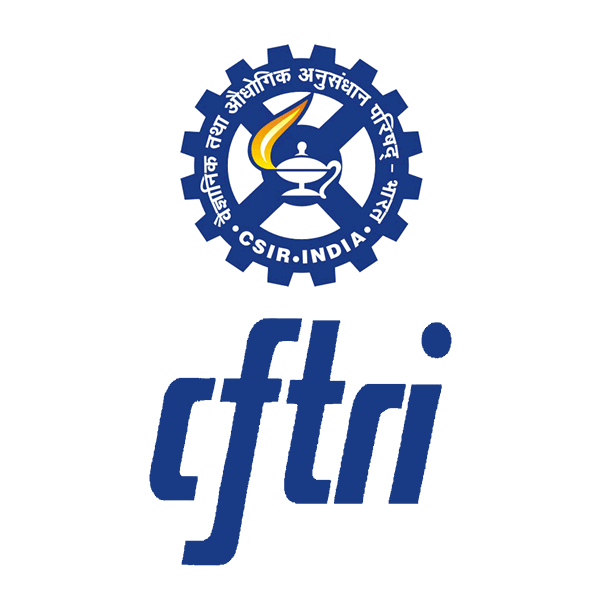 After the lockdown, the institute along with the income tax department was involved in providing food to migrant laborers. CFTRI supplied 500 kg of Spirulina Chikki, 5 tonnes of flavored water, and 5 tonnes of fruit bars to the Income Tax department to feed around 10,000 migrants every day. The food supplied was supplemented with essential nutrition and had a long shelf-life. 
CSIR- CECRI
Central ElectroChemical Research Institute, founded in 1948, is one of the constituent laboratories under CSIR, India which is involved in the CSIR corona combat mission. CECRI has been recognized as the premier institution for research and development in electrochemical science and technology during the last fifty years, not only in India but also in South East Asia. 
In this current Covid-19 situation, CECRI prepared a series of lab-made personal protective equipment, including hand sanitizers, hand-wash solutions using Sodium hypochlorite, and coconut oil-based disinfectants and 3D printed face shields. CECRI is also digital training rural women to make face masks.
Author: Namitha Thampi, Prathibha HC, Sruthi.S