We are glad to announce that Oxford College of Sciences has tied up with BioTecNika Info Labs Pvt Ltd to provide in Campus Training for CSIR NET & GATE with effect from April 1st 2016.
The Inauguration Ceremony was conducted on 31st March 2016 and was jointly inaugaurated by Executive Director of Oxford College Mr S.N.V.L Narsimha Raju , Bangalore & Mr Shekhar Suman, CEO Biotecnika Info Labs Pvt Ltd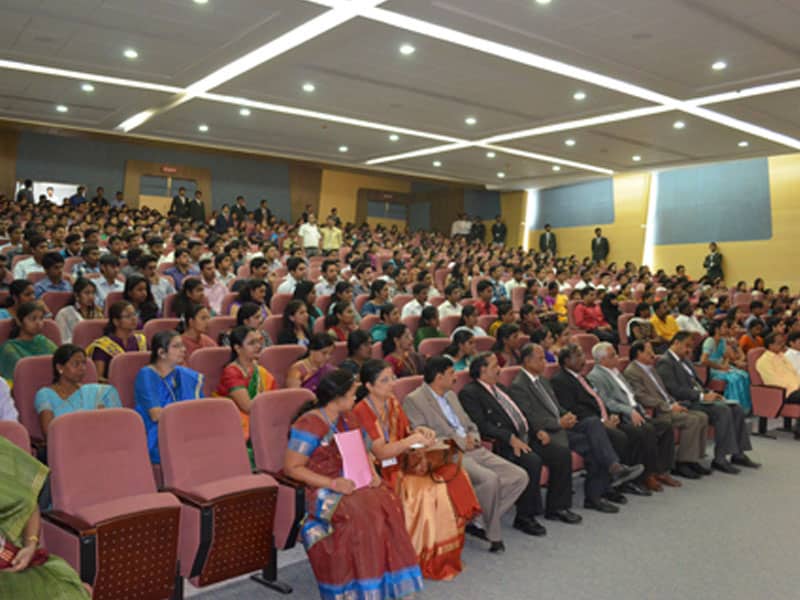 Speaking on this occasion, Mr Raju emphasized on the requirement of Students being able to cope up with the Corporate World and the needs to make them Job Ready.
"I am keen to see my every student placed in the Industry and i am sure Biotecnika Team will not leave any stone unturned in this regard"
Mr Shekhar Suman, CEO & Joint MD Biotecnika & Rasayanika reiterated BioTecNika's Mission statement of bridging the Gap between Industry & Academia and said
"I am confident every Oxfordite will be placed in a CSIR Lab by year end, and i would like to congratulate the Management of Oxford College for the dedication shown towards the future of Student"
The 10 Months Coaching Program which started on 1st April 2016 targets CSIR NET December 2016 and will be attended by all Students of Bio Sciences Department of Oxford College of Sciences. The Course will also include all the regular Features as mentioned:
Access to BioTecNika's State of art e-Learning Portal
Video Lectures Archive
Chat Support for Doubt Solving
Printed Study Material
Access Animated Powerpoints
BioTecNika e-Library & much More…
About Oxford College Institutions: The Oxford College of Science was started in the year 1994 with twelve students and five teachers. Within seventeen years the, college has registered a phenomenal growth. Presently College is catering education to more than 3000 students. The institution owes this astounding progress to our dedicated Management and a committed teaching staff. Within an intensely competitive environment, the college has adopted a dynamic, global, high quality: creative and communicative approach in education, as well as research and development. Keeping abreast with modern developments, the institution is constantly reinventing itself and renovating its physical infrastructure as well as its research and education facilities. The Oxford College of Science proudly stands on a sprawling new campus with a 6-stroyed building of 2.85 lakh sq.ft area in HSR Layout, Sector IV. The College is affiliated to Bangalore University.
About BioTecNika Info Labs Pvt Ltd: BioTecNika Info Labs Pvt Ltd headquartered in HSR Layout, Bangalore , Karnataka is a Biotechno-media Company dedicated in training Human Resource and supporting them with their Job Portal, Magazine & Coaching Services.
With its Offices in Bangalore, Noida & Pune, Biotecnika Info Labs Pvt Ltd own the largest chain of Coaching Institutes for CSIR NET & GATE Exam in Life Sciences & Biotech. BioTecNika Magazine with a reader base of 8 Lakh Biotech Netizens is India's No 1 Biopharma Magazine