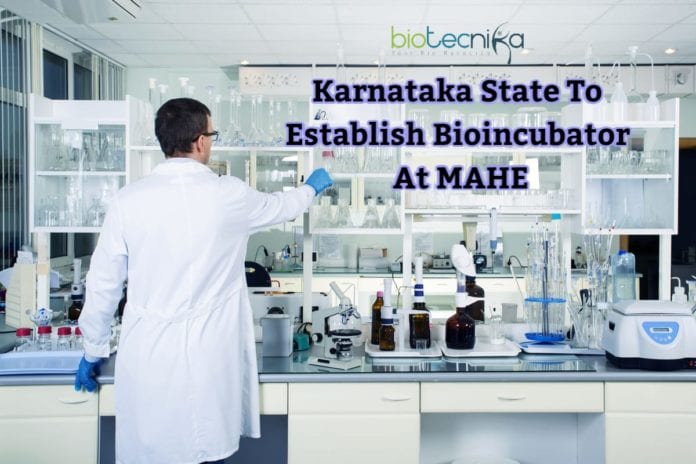 Bioincubator at MAHE by Karnataka Govt.
The Government of Karnataka will establish a center for bio-incubator (Technology Business Incubator, TBI) at Manipal Academy of Higher Education, Manipal on October 25.
The bio incubator center will be inaugurated by the Deputy Chief Minister Dr. Ashwath Narayan, the minister for higher education, IT, BT, science & technology and medicine.
The MAHE Bioincubator Centre will be a joint effort of MAHE & Karnataka Biotechnology and Information Technology Services, Karnataka.
Dr. H S Ballal pro-chancellor MAHE told media persons, on Tuesday that this is their second incubator. The first one is Manipal Universal Technology Business Incubator which has already supported almost 30 startups since it was set up in 2010. Manipal Universal Technology Business Incubator (MUTBI) is funded by the Central Government and this one will be funded by the Karnataka state government, Ballal added.
Srihari Y Upadhayay, CEO of Manipal Universal Technology Business Incubator briefly spoke about the existing incubator and how it has helped start-ups to become recognized businesses.
Dr. Ballal claimed, recently, Karnataka was declared as the state with maximum innovations in the country and their contribution to that is invaluable.  He added that they hope to do much better now
that they have one for the
health sciences
as well. The Karnataka Government will support MAHE with Rs 6.5 crore for 5 years and MAHE is providing the space & all facilities. And anyone with an innovative idea can come and work on the start-uP, he said.
Giving details of the Manipal GoK Bioincubator, Dr. Manesh Thomas, CEO, said this Technology Business Incubator will promote the technology innovations for the development of many knowledge-based enterprises with successful business models. Bioincubator will have world-class facilities, infrastructure & services for the incubation of the start-ups in various domains of the bio-pharma, biomedical devices, dental innovation, biotechnology, healthcare, and diagnostics.
He added the center will be a K-tech Innovation hub developed in MAHE's Advanced Research Centre. The Manipal GoK Bioincubator will extend all possible support to all innovators and start-ups through various schemes and programs as a part of its policy support.
The Bioincubator programs are open for all innovators across the globe and have various flexible incubation programs such as pre-Incubation, co-incubation, virtual incubation & full-time incubation programs for proof of concept, testing, validation, trials, & commercial operation, Dr. Thomas added.
Editor's Note: Karnataka State To Establish Bioincubator At MAHE, Biotecnika News. Karnataka State To Establish Bioincubator At MAHE. Technology Business Incubator, Bioincubator at MAHE by Karnataka Govt.