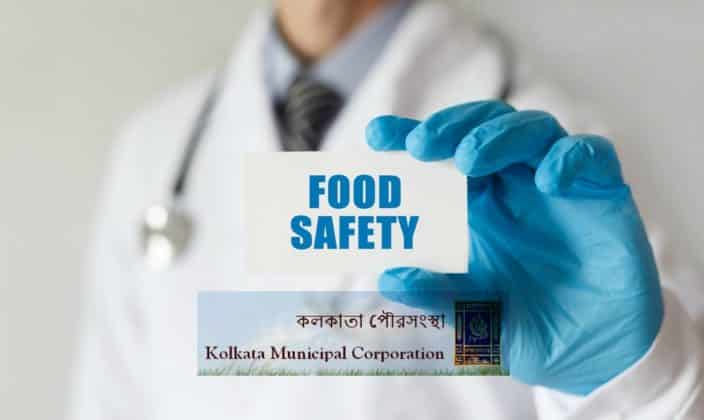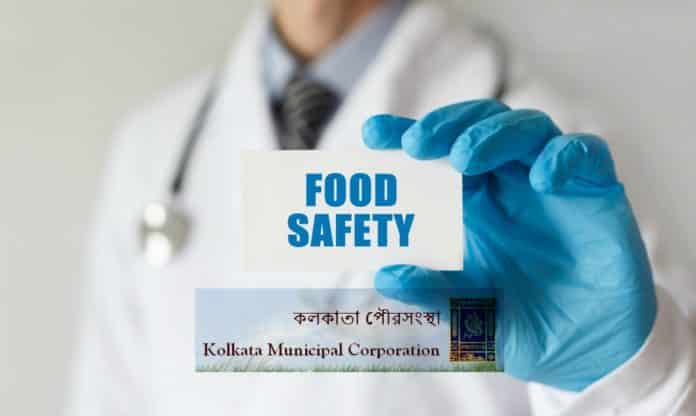 Food Safety Officer / Food Inspector Job at Kolkata Municipal Corporation
Exclusive Govt Research Job Vacancy for Food Technology/ Dairy Technology/ Bio-Technology / Bio-Chemistry or Microbiology at The Kolkata Municipal Corporation. Recruitment Examination will be held for the post of Food Safety Officer (Food Inspector) under Health Department of The Kolkata Municipal Corporation.
MUNICIPAL SERVICE COMMISSION
149, A.J .C. Bose Road, Kolkata – 700 014.
Advertisement No. -12 of 2018
On-line application are invited through website www.mscwb.org from the Citizens of lndia from 15/03/2018 to 16/04/2018 for recruitment to the post of Food Safety Officer (Food Inspector) under Health Department of The Kolkata Municipal Corporation.
Name of the Post : Food Safety Officer (Food Inspector)
The Commission will prepare a panel and a Reserve List of Successful Candidates and the Reserve List will contain 50% of reserve against the exact number of Vacancies Category-wise.
Scale of Pay / Salary : PB -3 (Rs. 7,100 to 37,600/- ) Plus Grade pay Rs. 4,100/-
No of Vacancy : 03(Three) : S.C. -02, S.T. -01.
Essential Qualifications for Direct Recruitment:­
i) A degree in Food Technology or Dairy Technology or Bio-Technology or Oil Technology or Agricultural Science or Veterinary Services or Bio-Chemistry or Micro-Biology or Master's Degree in Chemistry or a Degree in Medicine from a Recognized university.
ii)  Qualification required under F.S.S. Rules 2011 as will be amended time to time, (as amended by the Government of West Bengal, Health & Family Welfare Department and following guidelines have been intimate by the Commissioner of Food Safety, West Bengal vide no. 124/HF/CFS/1A-11/2013DT. 29.09.2016):-
• As per Rule -2.1.3 ( 1) (iii) of Food Safety and Standards Rules, 2011 Training has to be completed successfully before issuance of the appointment letter by the Commission of Food safety.
• As per guideline of FSSAI, duration of training of Food Safety Officer is 40 (forty) days and Food Safety Officer newly notified by State can smoothly perform their duties and implement the Food Safety and Standards Act, 2006, and Rules and Regulation, there under, a course of 5 (five) days is proposed to be conducted by the Food Authority on interim basis.
iii) Has successfully completed training as specified by the Food Authority in a recognized Institution or Institution approved for the purpose.
B. Age not more than 37 years as on 1 st January, 2018 ( Upper age relaxation is admissible for only to S.C., S.T. candidates of West Bengal as per Rule ).
Method of Recruitment & Syllabus: The method of recruitment and Syllabus will be notified later on in our website www.mscwb.org.
4.Application Fee: (Non refundable)
I. Application Fee For S.C., S.T. candidates only processing charges of Rs. 50/- (Rupees fifty) plus Rs. 20/ – (Rupees Twenty) towards Bank Charges for Challan deposit.
II. The application fees plus processing charges as mentioned in Para (1 ) above shall be collected by all the branches of the United Bank of India and the same to be deposited to Account No. 0088010367936 through Challan generated after submission of On-line Application at our website www.mscwb.org.
III. Besides above, a candidate may opt. for On-line payment of aforesaid fees and charges through lndiaideas.com Limited (Bill Desk).
5. Miscellaneous: A candidate now in service under Central or the State Government, Semi Government, local/ Statutory Body shall have to ensure that No-Objection Certificate (N.O.C.) from his /her present Employer reaches the Office of the municipal Service Commission within 7 (Seven) days preceding the date of Personality Test I Interview. Otherwise be/ she will be considered not eligible for the Personality Test/ Interview.
6. Last Date: Last date for Registration for on-line application and generation of challan is 16/04/2018 and application fee along with processing charges must be deposited to the Bank by 17/04/2018 and the process of submission of Application must be completed by 18/04/2018 .
NOTE: The Municipal Service Commission reserves the right to rectify errors and omissions, if any, in the process of holding the Examination and final declaration of result.
If you are looking for Food Safety Officer job, Food Safety Inspector jobs, you must apply for the above vacancy at The Kolkata Municipal Corporation. Candidates with degree in Food Technology/ Biotechnology / Microbiology / Life science can apply for Food Safety Officer Job. Entrance exmas are also conducted by the govt for Food Safety Officer job in Govt Sector or at FSSAI. Keep visiting Biotecnika for more updates.