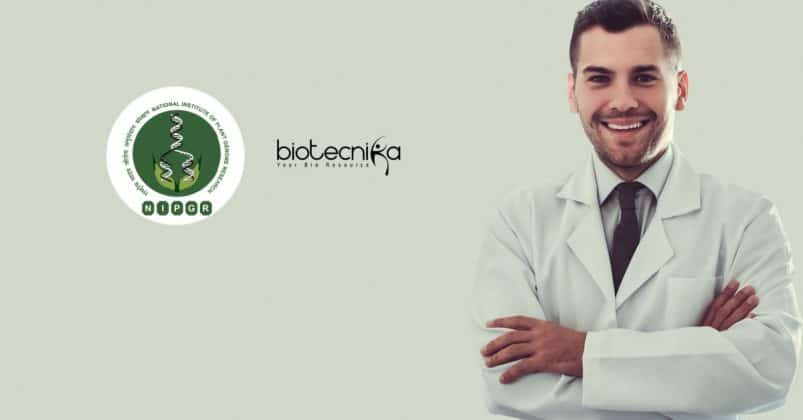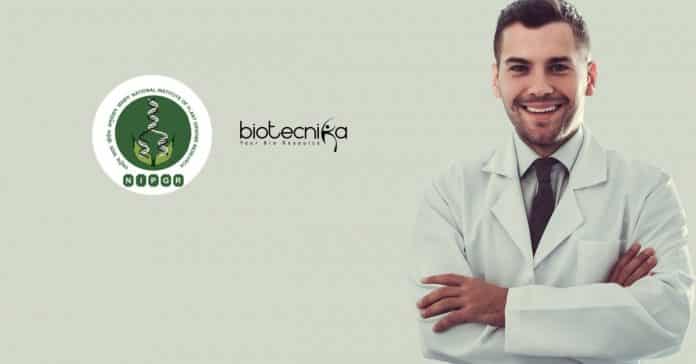 NIPGR Project Associate Job – Life Sciences Apply
NIPGR Project Associate Job – Life Sciences Apply. Life Sciences Project Associate-I Jobs. NIPGR MSc Jobs. NIPGR Latest Jobs. Interested and eligible candidates can check out all of the details below:
This job expires in :
-33
Days
-19
Hours
-16
Minutes
-38
Seconds
NIPGR Vacancy Details
Name of Position: Project Associate-I
No. of Posts: (1 post)
Name of the Project: 'DNA repair and recombination among plants'
Name of the PI: Dr Vineet Gaur
How to Apply:
The above position is completely on a short-term basis and co-terminus with the project. The fellowship/emolument amount for the above positions are as sanctioned in the project and as per DBT/DST standards. The initial appointment will be for one year or till the tenability of the project whichever is earlier and the very same can be curtailed/extended on the basis of an assessment of the applicant's performance and discretion of the Competent Authority. NIPGR reserves the right to choose the candidate against the above post relying on the qualification and experience of the candidate. Reservation of posts shall be according to Govt. of India standards. The appointment may be ended at any time by giving one month notice by either side. The applicants will have no claim implicit or explicit for consideration against any type of regular position of NIPGR.
Eligible candidates might apply by sending a soft copy with email in the given format with a cover letter showing interest together with self- attested soft copies of the mark-sheets, certificates, (from Class X onwards) and proof of research experience/publications. The mail must contain the application format, in MS word only. In addition, a single pdf file, including cover letter, and all documents, should be sent to [email protected] within 15 days from the date of advertisement. A web-link with the date as well as the time of online interview will certainly be e-mailed to the shortlisted applicants. The applicants need to ascertain their eligibility before applying, as ineligible applicants will certainly not be interviewed.
Note: ONLY soft copy of the application in the given format will be accepted. Interview link will only be sent out to shortlisted applicants. For any kind of clarification, candidates may contact Scientist in charge with email only.
Dr Vineet Gaur
Ramalingaswami Fellow
National Institute of Plant Genome Research (NIPGR)
Aruna Asraf Ali Mrag,
P.O. Box No. 10531,
New Delhi – 110067
Essential Qualification: Candidates selected through National Eligibility Tests as mentioned in the DST Office Memorandum number SR/S9/Z -08/ 2018 dated January 30, 2019, and having M.Sc. degree (with minimum 60% marks) in Life Sciences or comparable and minimum of two years of post-M.Sc. research experience is eligible for interview. Applicant having prior experience in the area of Plant-microbe interactions and research papers in the journals of International repute in relevant fields will be given preference.
Editor's Note: NIPGR Project Associate Job – Life Sciences Apply, life science jobs, nipgr jobs. Please make sure that you are subscribed to the Biotecnika Times Newsletter and our YouTube channel to be notified of all of the latest in the industry. Follow us on all of our social media like Twitter, Facebook and Instagram.