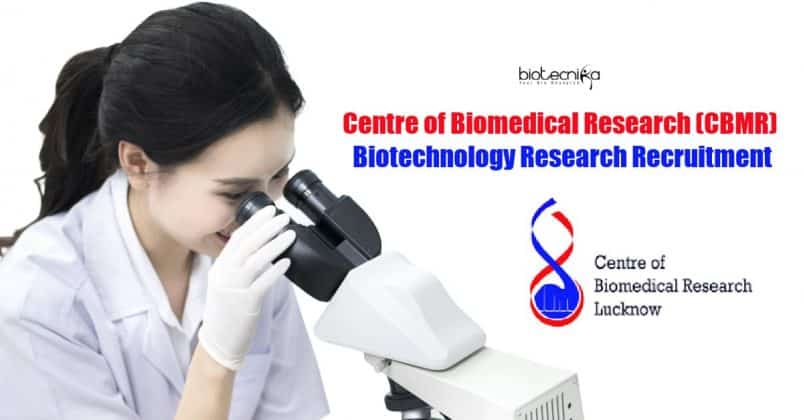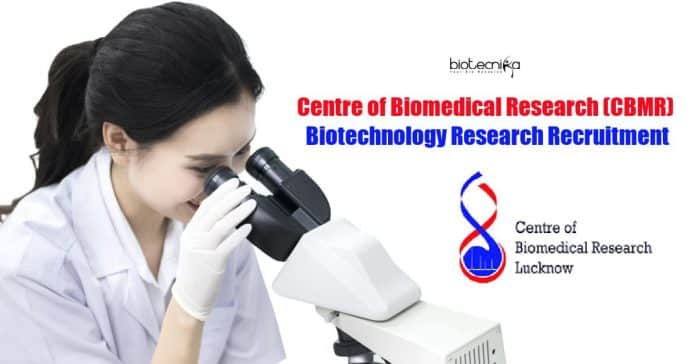 CBMR Biotech Jobs – Centre of Biomedical Research, Lucknow
CBMR Biotech Jobs – Centre of Biomedical Research, Lucknow. Junior Research Fellow Post for MSc Biotechnology and allied sciences applicants. Interested applicants can check out all of the details on the same below:
This Job Expires In :
-31
Days
-7
Hours
-16
Minutes
-29
Seconds
Name of the Post: Junior Research Fellowship
No. of Posts: 01
Name of the Project: Enantioselective Carbon-Silicon Bond Formation using Evolved
Cytochrome c Enzymes
Name of the PI: Dr Syed Masood Husain
Application Instructions:
More Info: Interested eligible applicants are asked to send their application (Cover letter, brief Curriculum Vitae, as well as at least one confidential recommendation
letter) to the Principal Investigator (Dr Syed Masood Husain) via email to
[email protected] on or before 31st October 2020.
All shortlisted candidates will be informed via email on 31st October 2020.
The interview will be held on 04.11.2020 starting 11:00 am through Zoom meeting for which the link will certainly be shared to the candidates.
Essential Qualification: 55% marks or equal CGPA in M.Sc. or equivalent degree in
Biotechnology or Biosciences with NET-LS qualified. Preference will certainly be given to
candidates with practical experience in molecular biology, cloning, mutations as well as
bacterial expression.
Fellowship: The selected applicant will certainly receive fellowship as per revised SERB guidelines, that is Rs. 31,000 p.m. HRA if applicable will certainly be given as per guidelines.
See Notification Below
Editor's Note: CBMR Biotech Jobs – Centre of Biomedical Research, Lucknow. Please make sure that you are subscribed to the Biotecnika Times Newsletter and our YouTube channel to be notified of all of the latest in the industry. Follow us on all of our social media like Twitter, Facebook and Instagram.