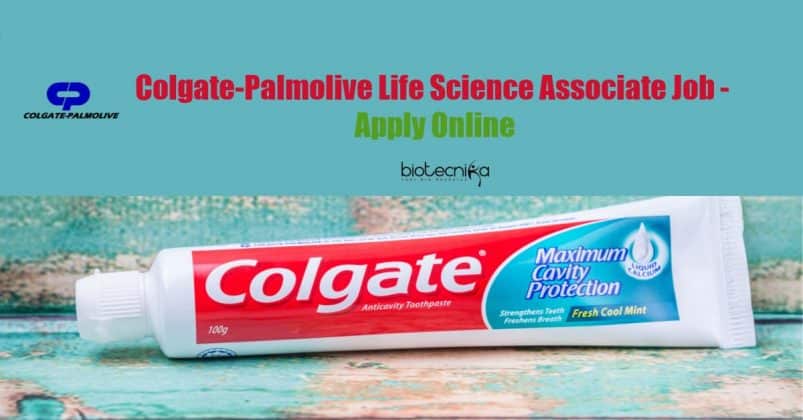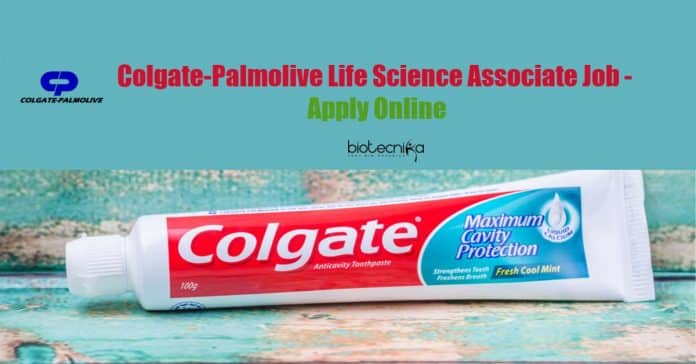 Colgate-Palmolive Life Science Associate Job – Apply Online
Colgate-Palmolive Life Science Associate Job – Apply Online. Indian nationals are encouraged to apply online for an Associate – Regulatory Affairs vacancy at Colgate-Palmolive. Colgate-Palmolive Careers in 2020. It is an online application process:
Colgate Job Details
Job Title: Associate – Regulatory Affairs
Job ID: # 89263
Location: Mumbai, Maharashtra, India
As an Associate – Regulatory Affairs you will be responsible for assisting with the regulatory operational activities for APAC Region, primarily for South Pacific Region and also India-hub, providing regulatory support for the creation and also a compilation of registration dossiers for product registrations and also maintenance of products throughout the entire life-cycle for medicinal products, cosmetics, medical devices, home care products and additionally for any other category of products, for these 2 APAC sub-regions.
Key Responsibilities and accountabilities:
Responsibilities might vary from time to time depending upon the need. The range of responsibilities and also accountabilities may consist of, yet not limited to the following:
Responsible, in alignment with the internal client, for mapping each of the processes that are transitioned to the Operations team with clear roles & responsibilities between the Operations team and the internal Global Regulatory client.
Responsible for delivering meaningful KPIs in alignment with the entire Operations team
Work closely with as well as support South Pacific & India Hub Regulatory Affairs programs and activities for new product registration as well as life-cycle management of CP portfolio, including yet not limited to, product renewals, variations, notifications and/or new license applications.
Support the regulatory strategy defined at South Pacific & India Hub Regulatory Affairs level, as well as report regularly the progress with relevant KPIs, specifically in terms of timelines, the status of supportive data required from various other functions as well as dossier prep work.
Work closely with global and also regional cross-functional teams and also South Pacific/Indian-hub Regulatory to obtain the pertinent documents as well as info for product dossiers.
Compile documents and info required for high quality as well as successful submissions, license renewals as well as annual registrations, and also maintenance of product registration dossiers for authorities.
Assist the South Pacific & India Hub Regulatory Affairs in preparing submissions to
Competent Authorities and Notified Bodies, ensuring timely approval of new products and life-cycle submissions.
Track exceptional documentation and notify the relevant Hub Regulatory Affairs Manager in a timely manner.
Inform Hub Regulatory Affairs Manager of upcoming renewals as well as commitments in a timely manner.
Assist in the electronic submission of product dossiers, variations and also responses to Competent Authorities.
Update and also maintain product registration and also ingredients archives, databases as well as tracking tools.
Upload and also publish electronic Common Technical Document (eCTD) sequences for medicinal products.
Upload and also maintain technological files/dossier databases for the products.
Upload and maintain as required by the pertinent Hub RA team any documentation supporting the placing on the market of other categories of products eg cosmetics, home care, consumer goods
Assist in the preparation of Regulatory Standard Operation Procedures, and in monitoring revision dates.
Handle the distribution listings of SOP as well as the archiving in the documentation system (DMS).
Ensure proper electronic archiving of all documents submitted to as well as received from Competent Authorities as well as Notified Bodies, along with accurate and timely data upgrade of regulatory compliance databases and also tools for assigned products.
Assist the South Pacific/India Affairs Managers in the review of listing of ingredients for labelling purposes (eg. INCI and also INDI).
Assist the RA Managers with artwork review and approval
Understand current regulations, guidelines and standards appropriate to guarantee compliance of dossiers/submissions to the applicable regulatory and also corporate standards/requirements (medicinal products, medical devices, cosmetic products, home care products, etc.).
Ensure that the content, organization, as well as general quality of all regulatory documents, are adequate as well as compliant with local/regional regulatory requirements, commitments as well as agreements.
Track Competent Authority websites as well as databases for news related to regulatory developments.
Various other Responsibilities:
Assist regional regulatory team to coordinate, handle and also deliver completed RA assessments as well as routine regional regulatory project reports.
Assist the South Pacific/India Hub regulatory teams in regional or global projects as required.
Functional Linkages:
Internal clients and stakeholders such as the Regulatory Affairs team in the South Pacific/Indian-hub, Department/Section Managers, Professional and Technical staff, Peers in other Functions (Primarily Regulatory as well as Technology team but may additionally consist of other functions such as Quality, Marketing in the client locations).
Qualifications as well as Experience:
Bachelor's degree in Life Sciences or relevant education.
Minimum 1 year of pertinent experience in regulatory affairs, quality or product development in pharmaceutical, medical devices or similar FMCG/CPG companies.
Understanding of registration and also regulatory requirements in the South Pacific/Indian-hub is preferable.
Knowledge and experience with medicinal products and medical devices is a benefit.
Editor's Note: Colgate-Palmolive Life Science Associate Job – Apply Online. Please make sure that you are subscribed to the Biotecnika Times Newsletter and our YouTube channel to be notified of all of the latest in the industry. Follow us on all of our social media like Twitter, Facebook and Instagram.