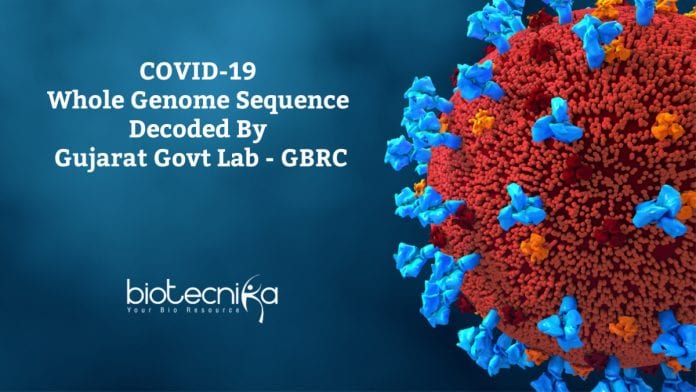 GBRC Decodes Genome Sequence Of Covid-19 Virus
The whole-genome sequence of the coronavirus has been successfully decoded by scientists at the Gujarat Biotechnology Research Centre (GBRC) in Gandhinagar.
Jayanti Ravi, the state's principal secretary health and family welfare said that this deadly virus' whole-genome sequencing will be useful in studying the virulence of the virus and the possibilities of treatment and a vaccine.
In India, GBRC is the first to do the whole-genome sequencing of the Covid-19 virus, she said. Chief Minister Vijay Rupani's office announced the same on Twitter.
The announcement comes at a time when the number of positive cases in Gujarat stands at 871 and the death toll has increased to 36.
The director of GBRC, Chaitanya Joshi said that during the sequencing, a total of nine mutations were found. Apart from the six mutations that were reported earlier elsewhere in the world, they have found three new mutations in the virus. He added that this indicates the mutation of the virus is fast, further study is on as there are multiple factors that cause mutations.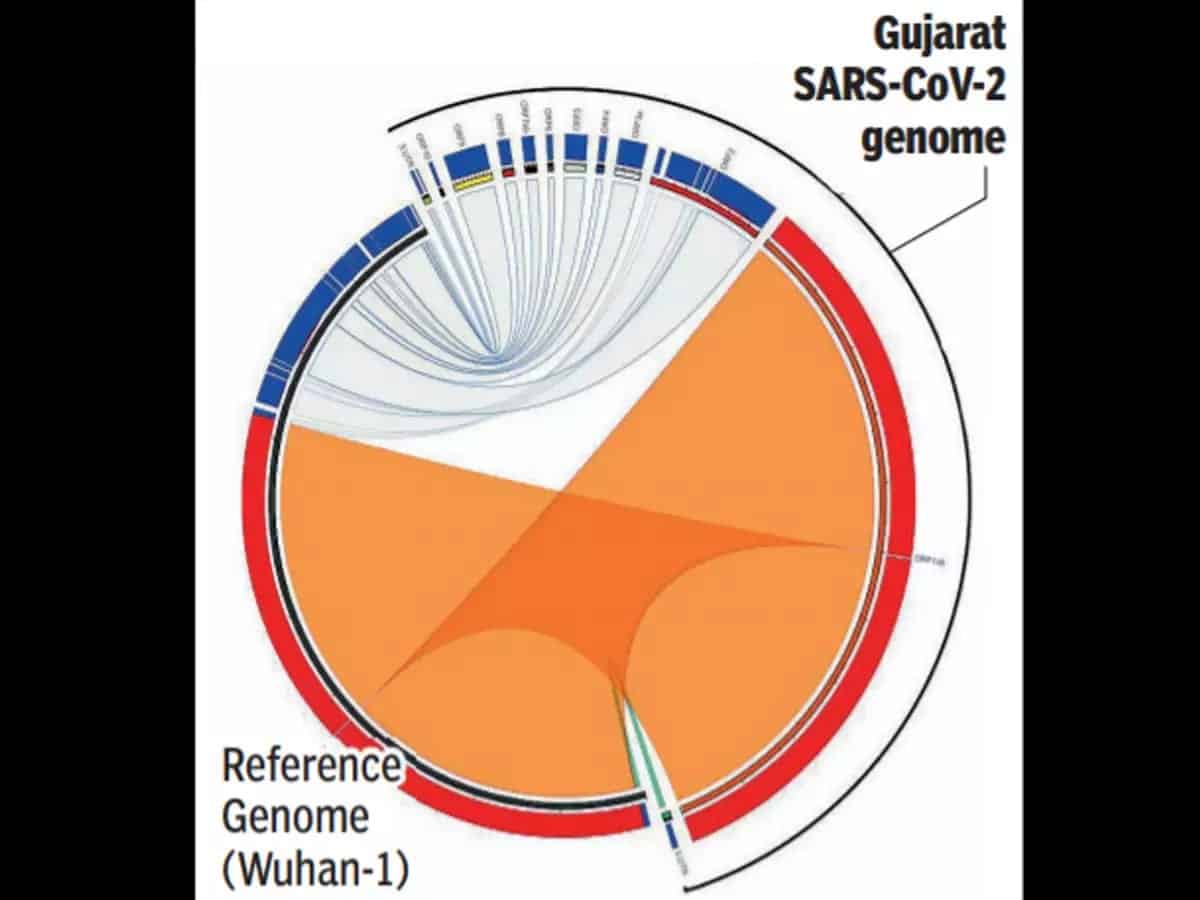 The complete DNA sequence of the genome of a particular organism
can be determined using whole-genome sequencing. The coronavirus genome sequencing involves getting samples from the Covid-19 positive tested patients and then to a sequencing center, these samples are sent.
According to the Union Health Ministry, in India, the total number of confirmed Covid-19 cases has jumped to 13,664 and the number of deceased people stands at 450. Close to 1,800 patients have recovered from this deadly disease and there are 11,422 active cases as of April 17 afternoon.
The Ministry of Health and Family Welfare stated that if there are no cases reported for 28 days from a particular area, the chain of transmission of coronavirus can be successfully broken, adding that so far in India, there is no community transmission reported.