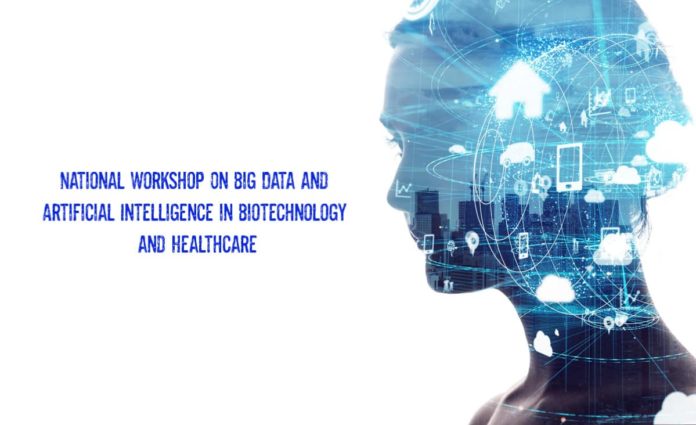 National Workshop On Big Data and AI in Biotech & Healthcare
INTRODUCTION
Big data analytics and artificial intelligence are emerging technologies that have led to Industrial 4.0 revolution and have immense applications in Biotechnology and Healthcare.
The workshop comprises of two modules. The first module will be delivered by experts from the ENSEMBL Team, European Molecular Biology Laboratory (EMBL-EBI). The topic is of
prime importance in understanding the variation in genomic data for analyzing the disease and normal genomic regions. The second module will explore the applications of Artificial Intelligence in diagnosis and treatment modalities for various diseases. All sessions will
include lectures followed by hands-on training.
This call expires in :
-165
Days
-9
Hours
00
Minutes
-46
Seconds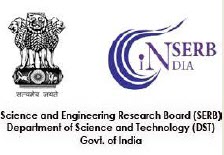 DST SPONSORED
"National Workshop On Big Data and Artificial Intelligence in Biotechnology and Healthcare"
September (23rd – 26th), 2019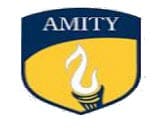 ORGANIZED BY:
AMITY INSTITUTE OF BIOTECHNOLOGY,
AMITY UNIVERSITY, UTTAR PRADESH, NOIDA
And

ENSEMBL TEAM, EUROPEAN
BIOINFORMATICS INSTITUTE (EMBL-
EBI), CAMBRIDGE, UK
About Amity Institute of Biotechnology
Amity Institute of Biotechnology (AIB) was established in the year 2001. The Institute comprises of 110 faculty members and approximately 2300 students. On the basis of research expertise of the faculty members, 05 centres have been established namely:
Centre for Medical Biotechnology
Centre for Plant and Environmental Biotech
Centre for Cellular and Molecular Biotechnology
Centre for Biotechnology and Biochemical Engineering
Centre for Computational Biology and Bioinformatics
More than 50 sponsored research projects from various government agencies such as DST, DBT & ICMR are ongoing at the institute.
MODE OF PAYMENT
The selected participants will be sent the payment details (NEFT/DD) by email after they are selected for the course.
ACCOMMODATION
Participants can request for accommodation on payment basis.
REGISTRATION AND SELECTION
The workshop aims to bridge in the gap between biological sciences and bioinformatics. Applicants are expected to be at an early stage of using bioinformatics in their research with the need to develop their skills and knowledge further. Preference will be
given to those who have some programming skills in Python, Perl or R.
Applications must be supported by an abstract (300 words) of one's current research work with emphasis on how this workshop would be beneficial.
Please complete the application form through the google link provided. Seats are limited and participants will be selected on the basis of the abstract. Selected candidates will be required to pay the registration fee before the last date of payment.
NUMBER OF PARTICIPANTS: 30
Registration Fee
Category
Amount
(in Rupees)
Students
(PG, Research Scholars)
3000/-
Post Docs, Scientists,
Academicians
5000/-
Important Dates
Last Date for submission of
Application Form
10th
September,
2019
Acceptance of Selected
Candidates
13th
September,
2019
Last date for Payment of
selected candidates
16th
September,
2019
Organizing Committee
Chief Patron
Dr. Ashok K. Chauhan
Founder President,
Amity University
Patron
Dr. Atul Chauhan
Chancellor, Amity
University Uttar
Pradesh
Co-Patron
Dr. Balvinder Shukla
Vice Chancellor,
Amity University
Uttar Pradesh
Convener
Dr. Chanderdeep Tandon
Director, Amity Institute of Biotechnology
Co-
conveners
Dr. Puniti Mathur
Dr. Seema Bhatnagar
Dr. V. Pooja
Course
Director
Dr. Priyanka Narad
Resource
Person(s)
Dr. Benjamin Moore
(ENSEMBL Team, EMBL-EBI, UK)
Dr. Kamal Rawal
(Amity Institute of Biotechnology, AUUP)
Application Form: https://forms.gle/Z6MgjUSZNm4PzYj79
View Brochure Below
Editor's Note: National Workshop On Big Data and Artificial Intelligence in Biotechnology and Healthcare, National Workshop On Big Data and AI in Biotech & Healthcare, National Workshop On Big Data, make sure you check out the Newsletter for more details.