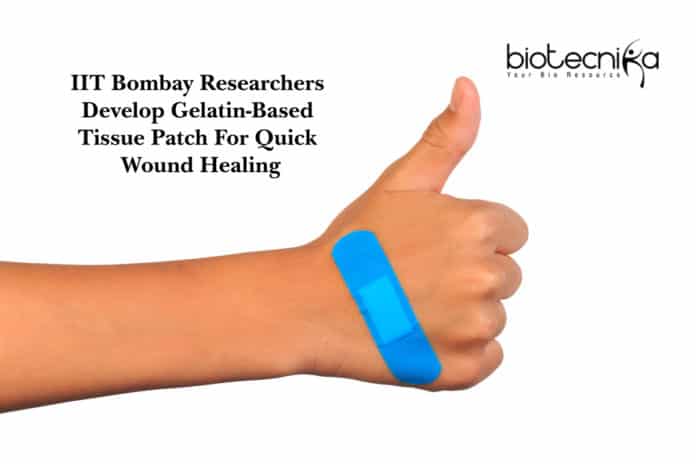 IIT Bombay Researchers Gelatin Tissue Patch For Quick Wound Healing
Adhesive tissue -Bioactive patches are appearing as an alternative to suturing wounds and heavy cuts. Adhesive gels are used commonly, but as the collagen comes from animal sources, these patches are expensive and might lead to an immune reaction.
Researchers from IIT Bombay – Indian Institute of Technology, Bombay, have found that patches loaded with silver nanoparticles perform better than the collagen ones. Preliminary results have shown its capability to accelerate healing, minimize mobile toxicity and encourage cell viability. The gel patch enables fast migration of cells along with supplying property that is antibacterial.
Instead of collagen, gelatin – a derivative of collagen was utilized by the IIT Bombay researchers and with chemical modification, transformed the gelatin into a gel type. Silver nanoparticles were incorporated into the gel as an agent.
The researchers used easily available gelatin called GelMA, which has better properties than gelatin. A precursor solution was prepared by mixing it with and an agent. The wounded area fills up faster when the solution is applied. Upon exposure to ultraviolet light, the alternative polymerizes to make adhesive or a gel.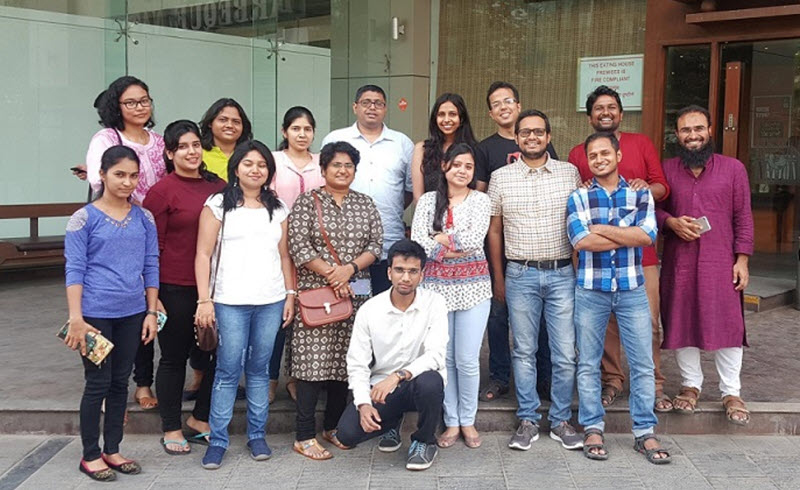 Upon performing Cell viability tests by nicking fibroblasts on the gel and was then analyzed with a phase-contrast microscope. The results indicated that the gel is appropriate for growth and fibroblast motility. Nanoparticles were then integrated by the group to the gel to take advantage of the antibacterial properties of silver. Further evaluations for the scratch wound assay using a polydimethylsiloxane (PDMS) device revealed that the gel can cure wounds by triggering the migration of cells to the wound region and also proliferate there.
Researchers hope to test the effectiveness of the gel in animals. Their objective is to create an adhesive patch which can be employed to heal wounds and to treat ulcers in diabetic patients.
The IIT Bombay team involved in this research comprised of – Iffat Jahan, Edna George & Shamik Sen from Dept of Biosciences & Bioengineering and Neha Saxena from the Department of Chemical Engineering. The analysis results have been published in the journal ACS Applied BioMaterials.