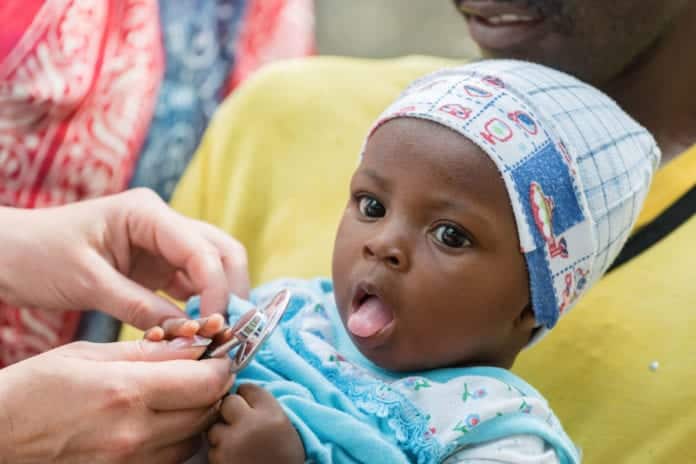 World's First Malaria Vaccine RTS,S Launched In Malawi
25th April 2019 On World Malaria Day, the world's first malaria vaccine was launched in Malawi – Africa in a pilot programme. The country is the very first in Africa where this Malaria Vaccine: RTS,S has been introduced for children up to 2 years of age. Kenya and Ghana will introduce the vaccine in the forthcoming weeks.
Malaria is one of the world's most dreadful disease, with a death rate of 1 child every two minutes all over the globe. Kids under 5 year age are at major risk of its complications. Worldwide, malaria kills 435 000 people per year with most of them being children.
The WHO-coordinated pilot programme is a collaborative effort with ministries of health from Ghana, Kenya and Malawi and a range of in-country and worldwide partners, such as PATH, a nonprofit organization, and GSK, the vaccine developer and producer, which is donating up to 10 million vaccine doses with this pilot.
It required more than 30 years and nearly $1 billion to develop a vaccine against malaria.
The vaccine – RTS, S is only valuable for kids younger than 2 who receive four doses, in the ages of 5 weeks, 6 months, 7 months and 22 weeks.
RTS,S/AS01 (commercial title: Mosquirix), was engineered with genes from the outer protein of P. falciparum malaria parasite along with a portion of a hepatitis B virus plus a chemical adjuvant to improve the immune reaction.
"We salute WHO and Malawi for their leadership in recognizing this historical landmark," said Steve Davis, President, and CEO of PATH," and we look forward to the beginning of Legislation in Ghana, and then Kenya later this year. A vaccine for malaria is among many innovations required to bring an end to this disease, and we stand with all countries as well as our many partners in progressing towards a malaria-free world"
The malaria vaccine pilot intends to reach over the three countries roughly 360,000 children each year. Ministries of health will determine where the vaccine will be awarded; they'll focus on areas with moderate-to-high malaria transmission.
"Introducing the world's first malaria vaccine will reduce the burden of a few of the most dreadful health issue faced globally. This publication tool is the consequence of GSK workers cooperating with their partners, applying the latest in vaccine science to contribute to the fight against malaria," said Dr. Thomas Breuer, Chief Medical Officer of GSK Vaccines. "We look forward to viewing the outcomes of the pilot, also in parallel, we are working with WHO and PATH to secure the vaccine's continuing international health effect in the future."
Financing for the pilot programme was mobilized through an unprecedented alliance among three key health funding bodies: Gavi, the Vaccine Alliance; the Global Fund to Fight AIDS, Tuberculosis, and Malaria; and United. Additionally, WHO, PATH and GSK are supplying in-kind contributions.