Researchers Take the Country By Storm – Demands For Hike
21st Dec 2018, it's a dark day in the history of India. All our researchers are on the roads today protesting – demanding for a hike in fellowship, which is due since long. Some are on a silent march, some are at the doors of DST on a hunger strike. Several petitions and protests have been done in the past few days wherein the research community has requested the Govt of India to look into their plight. But No, the Govt did not give an ear. Losing all hope & faith the researchers of India are on the roads now in several cities demanding for justice. We have tried to compile all the data we have, related to this huge protest in one place, just to show you the real picture of the situation of researchers in India. Have a look at the plight of our fellow researchers below. Is the demand for hike in fellowship justified? Will the demands be met? Will the Govt respond to this mass protest? These are few questions unanswered questions, only time can tell us.
A Researcher Speaks For His Rights @ NIT Mizoram
---
 Protests @ NIT Hamirpur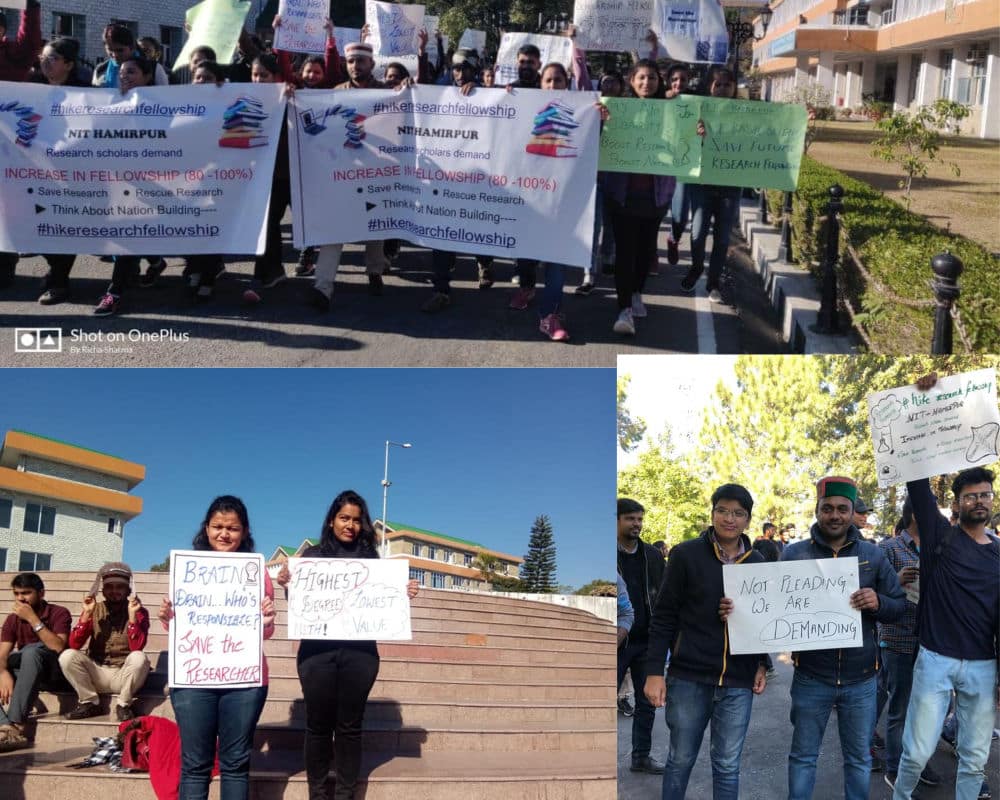 ---
Silent Protest @ IIT Roorkee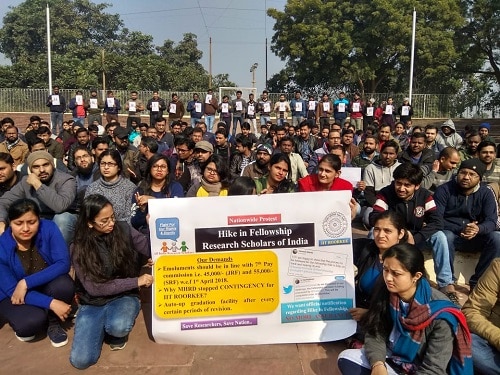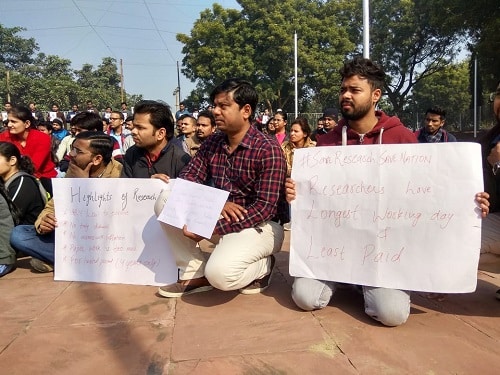 ---
Researchers Protesting at IIT Dhanbad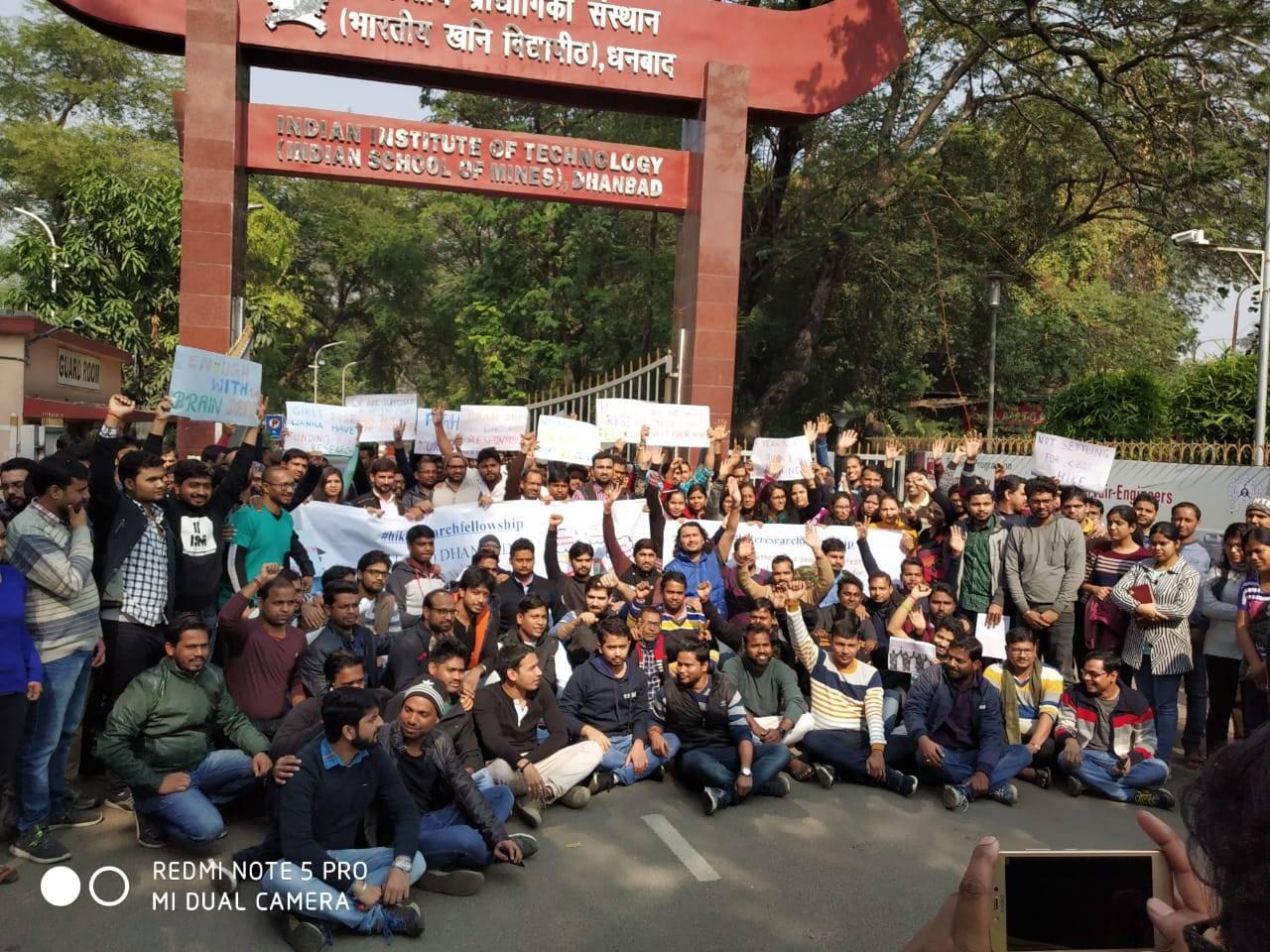 ---
Silent protest at DST
---
Scenario @ IIT Madras
---
Silent March @ IIT Patna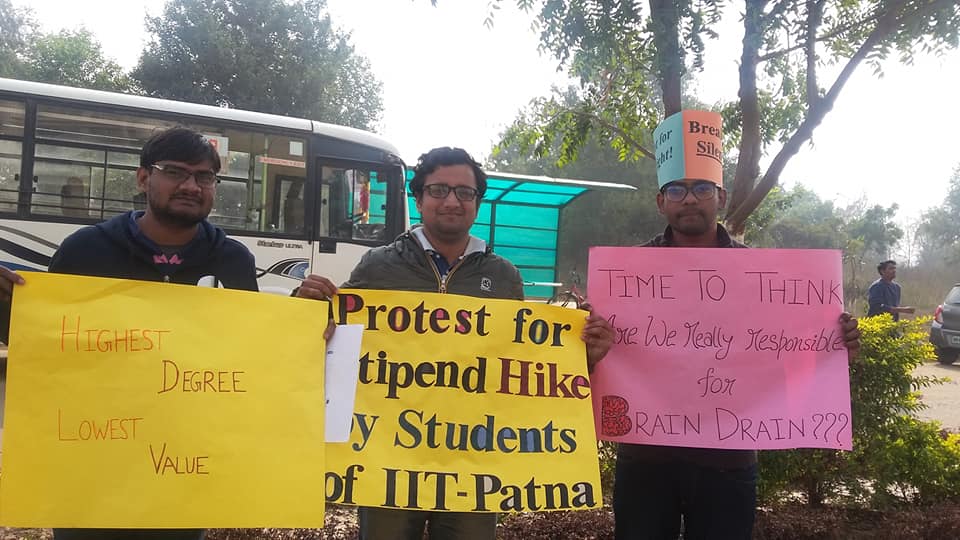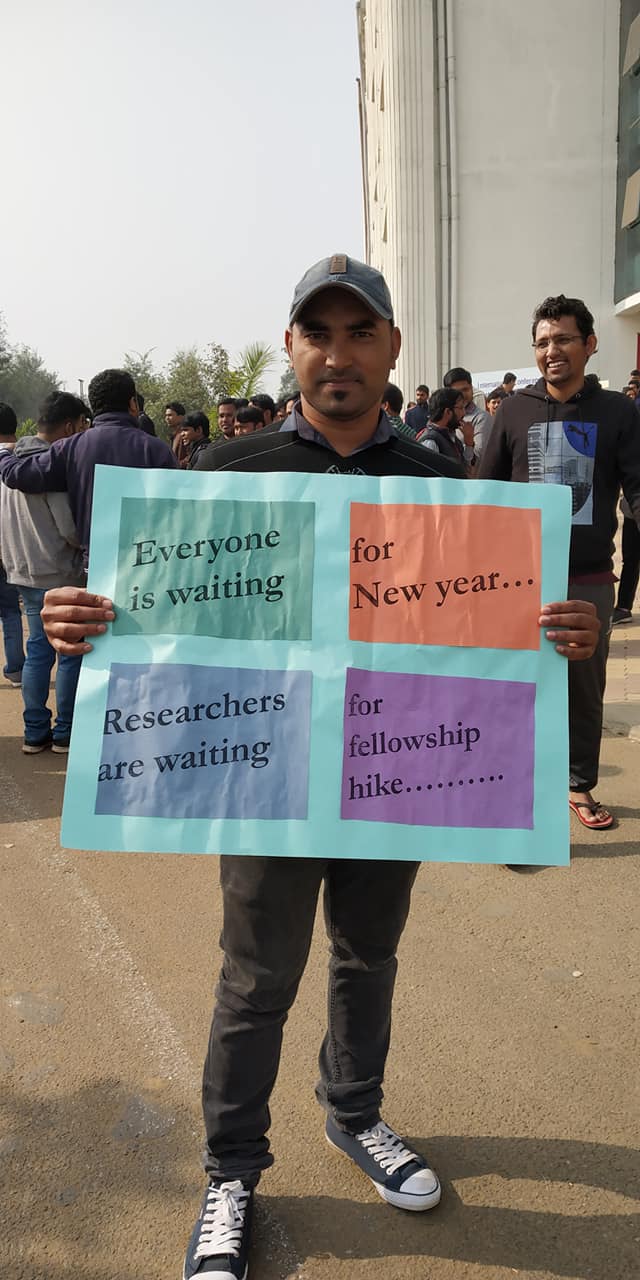 ---
Researcher From Institute of Life Sciences, Bhubaneswar Protests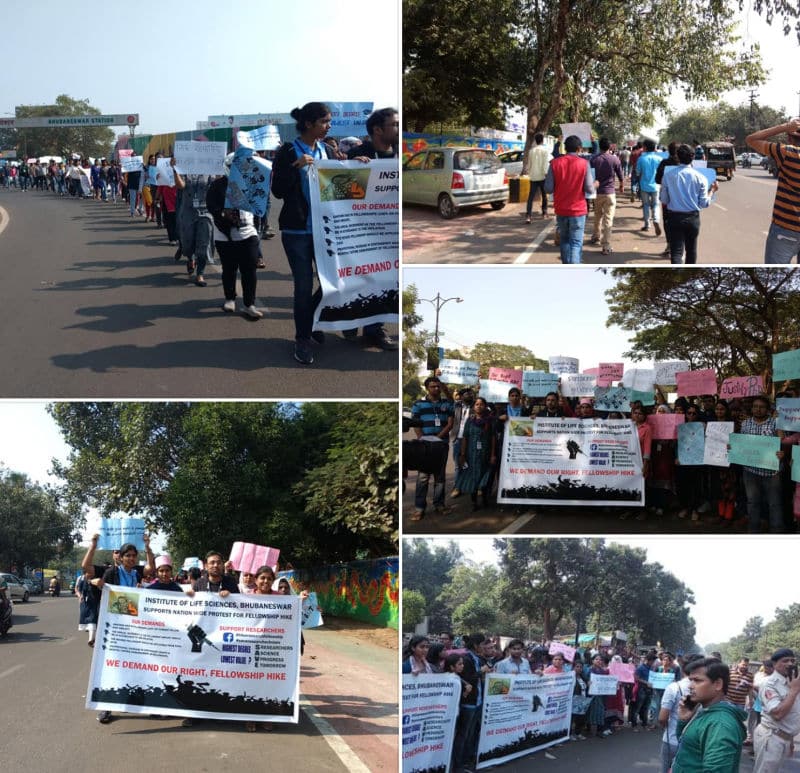 ---
IIT BHU Scientists Protests
---
Researchers Gather at IIT Mandi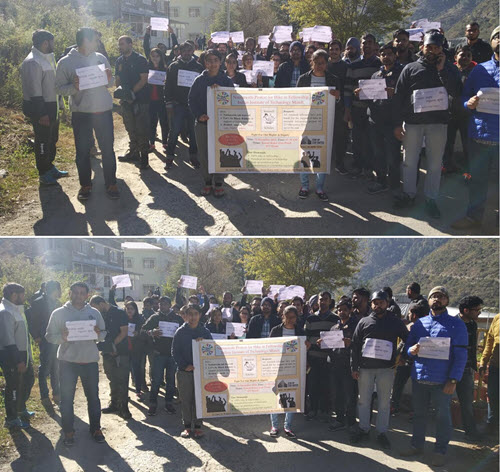 ---
MANIT Bhopal Researchers March for their rights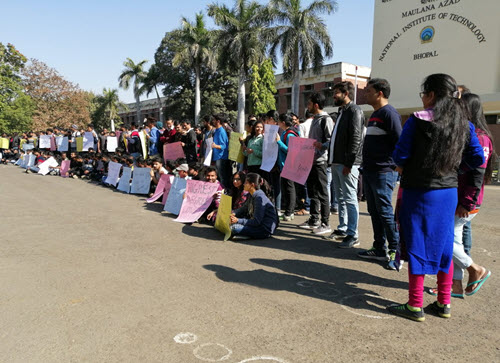 ---
Silent protest @ Presidency University, Kolkata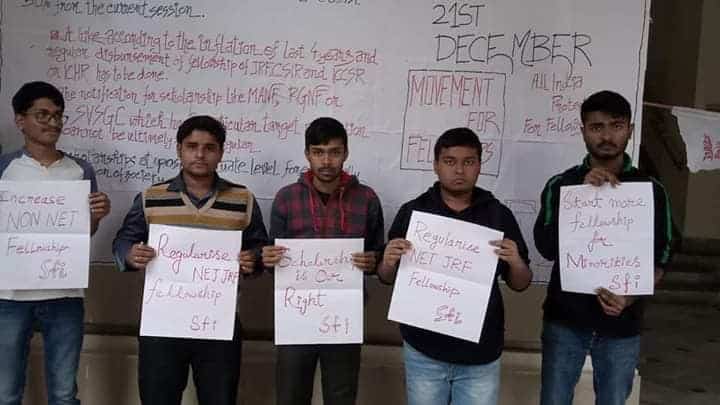 ---
Research scholars of IIT Bombay Protest
---
University of Hyderabad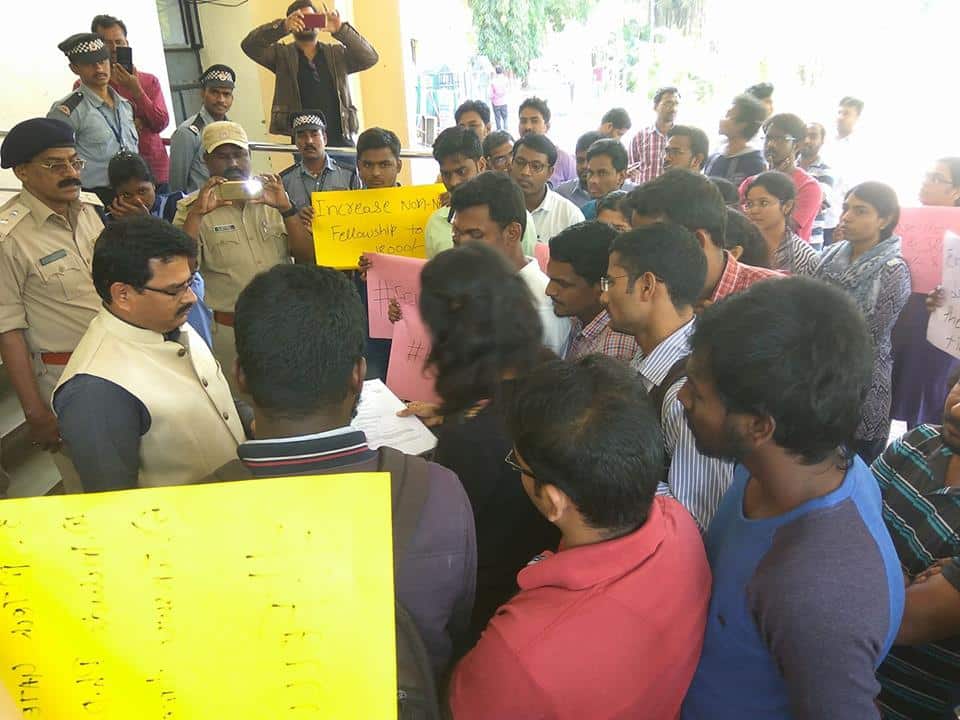 ---
Protests at Punjab University, Chandigarh
---
-5 degree could not dampen the enthusiasm of Researchers @ NIT Srinagar to fight for their rights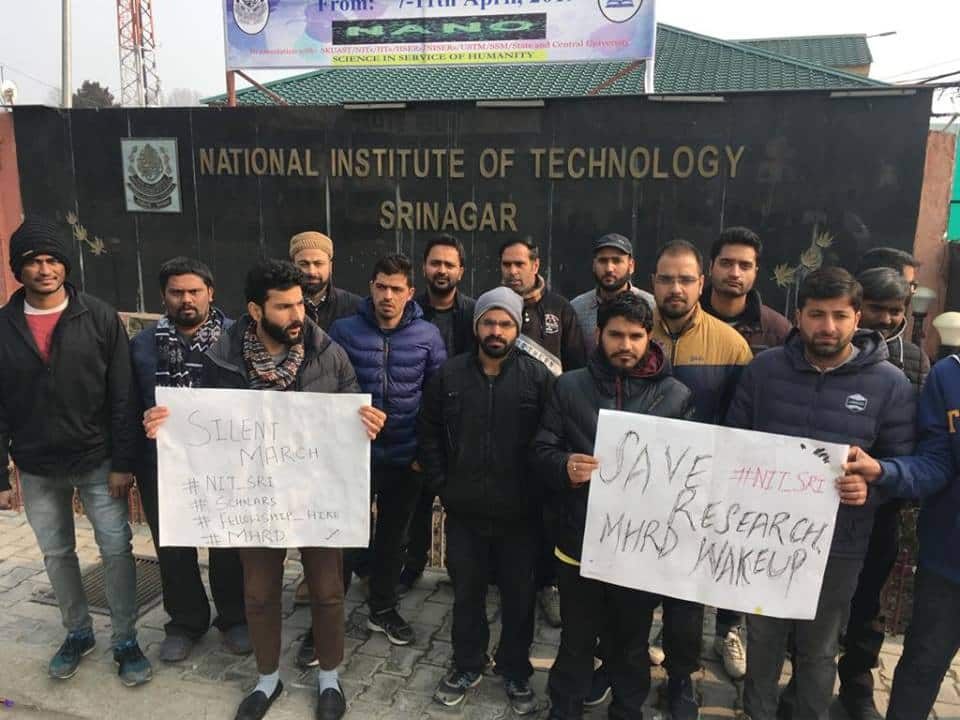 ---
NIT Warangal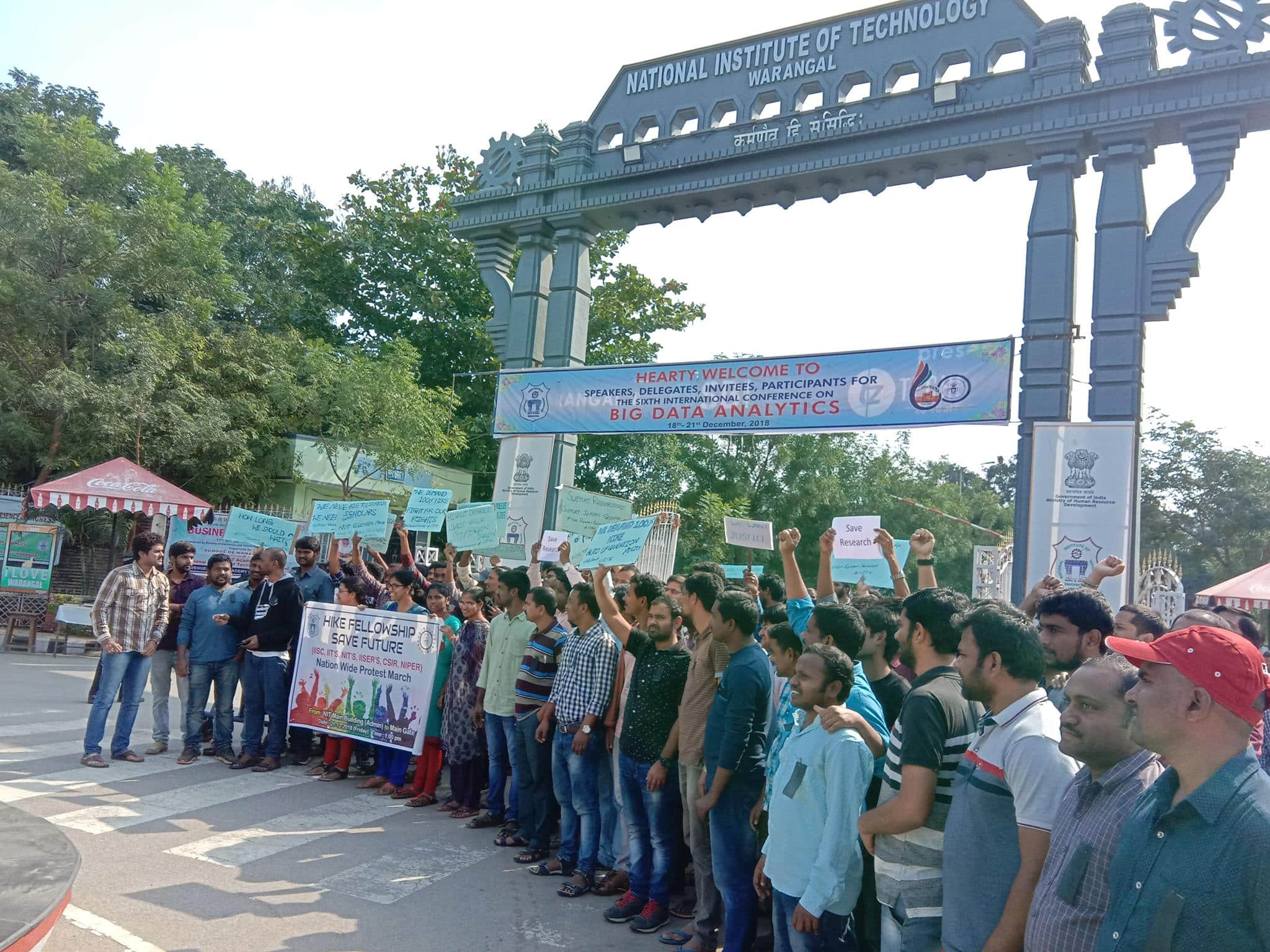 ---
National Institute of Technology Karnataka Research students protesting for Stipend Hike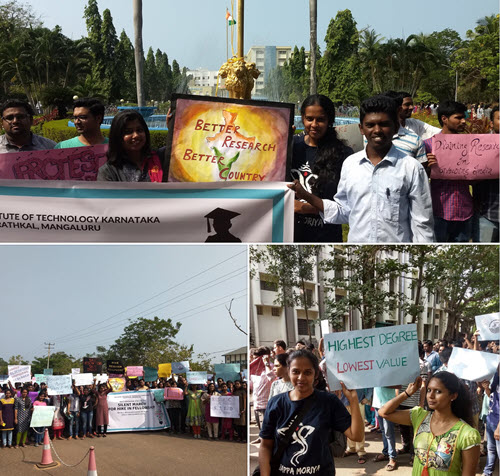 ---
Demands by Researchers @ IIT Kharagpur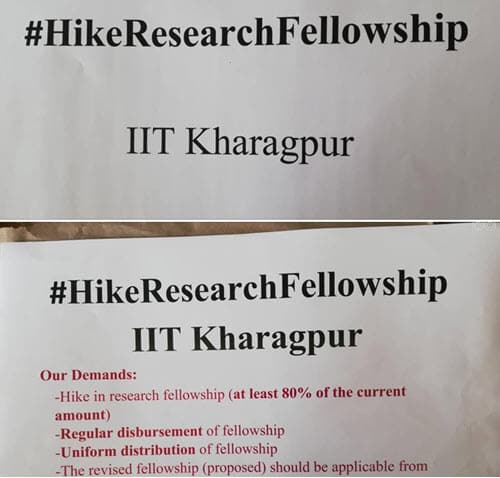 ---
Central University of Kerala protest for Hike in fellowship.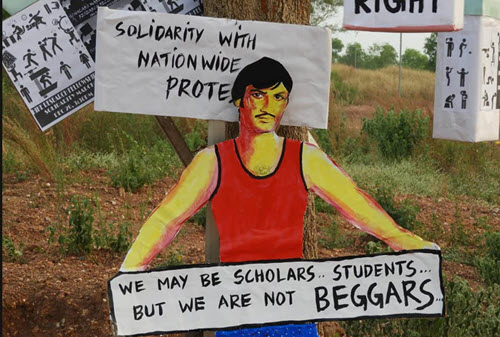 Read Also: A Letter To Govt of India Requesting Hike In Research Fellowship