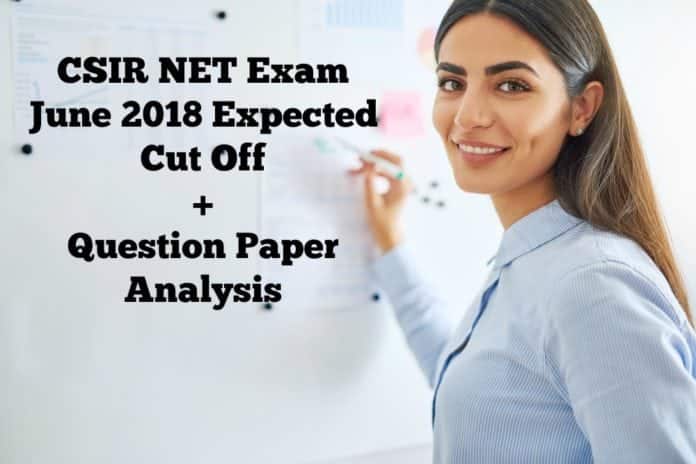 CSIR NET Exam Dec 2018 Expected Cut Off, Question Paper Analysis
CSIR NET Dec 2018 Exam was successfully conducted on 16th Dec 2018. CSIR Aspirants will be eagerly awaiting to know CSIR NET Exam Dec 2018 Expected Cut Off Marks. Biotecnika Experts after analyzing the question paper will be calculating the Expected Cut Off Marks. Extreme care is being taken so as to provide you with the most accurate CSIR NET Dec 2018 Answer Key along with CSIR NET Exam Expected Cut Off Marks with proper Explanations & References so that you can verify the answers. Unit wise Question Paper Analysis of CSIR NET Dec 2018 along with its difficulty level will also be published shortly.
Both CSIR NET Exam Dec 2018 Expected Cut Off & Question Paper Analysis for download will be available for both CSIR NET Life Sciences & CSIR Chemical science.
CSIR NET June 2018 Cutoff and answer key can be viewed below:
CSIR NET June 2018 Exam Expected Cut Off:
As June 2018 paper had a lot of repeated questions, this time the cut-off level is expected to increase a little. However, since the cut-off went extremely low last time in December, it should be around 50% for LS and 55% for JRF in the general category. Relaxation would be as per government rule. A thing that can be noted by all aspirants, is that the number of fellowships has gone up significantly in the last attempt. Hence, chances are this time also, the number of fellowships issued by CSIR/UGC will remain the same and hence the chance of qualification also remains high.
Level of difficulty:
CSIR UGC NET for June 2018 has been conducted at several centers throughout the country. Lakhs of students appeared with an aim to crack NET this time and get selected for their dream jobs. But this year, the Life Science question paper was difficult for those aspirants who based their preparation around units 7, 10, 11. While for the others who were dependent more on basic units like 1, 3, 8, it was quite easy.
CSIR NET June 2018 Exam Question Paper Analysis:
Unit Wise Breakup of CSIR NET June 2018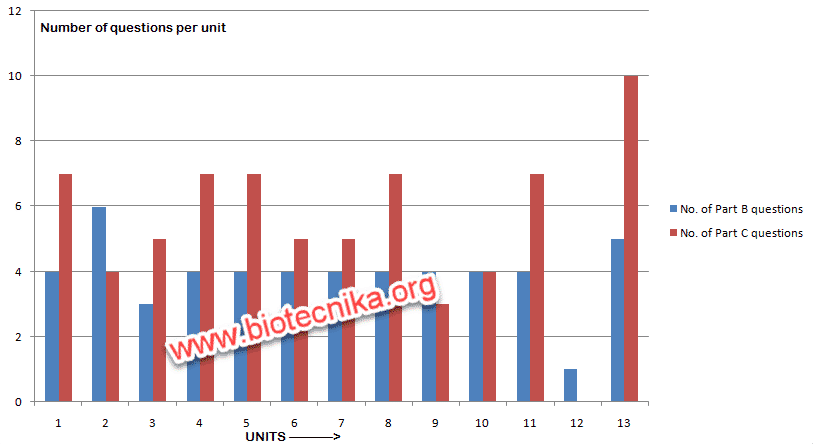 Part A which was aptitude and reasoning based had easy questions with a little bit of trick. Mathematical formulae and a little bit of reasoning were sufficient to solve a requisite number of questions. There were repeats in the logic used over the past years as well. Simple physics and geometry based questions were also seen. This exam focussed a lot on number series, progressions etc and less on probability, trigonometry, time and work etc.
Unit 1 – Questions from Enzyme kinetics, pH buffer, biochemical pathways, nucleic acid related problems have come. They are more numerical based and the difficulty level is medium to difficult. In this exam, a lot of weightage has been given to this unit.
UNIT 2–   Questions from cellular processes like autophagy, membrane transport and membrane fusion were seen. A nerve impulse, Blood, and Circulation (RBC) related questions were combined with Unit 7.
UNIT 3–   A lot of questions from eukaryotic enzymes and antibiotics used to inhibit the regular processes were seen. They were direct and scoring and were based on individual mechanisms. Cell cycle and microbial growth or stress-related questions were not there.
UNIT 4–   This paper was more based on cellular junctions and matrix. There were a lot of host-parasite, virology related questions. Cancer therapy had a huge weightage this time.
UNIT 5–   From unit 5 this time, the marks weight age was very good. Most of the questions were centered on part B (Gametogenesis, fertilization and early development) and on part C ( Morphogenesis and organogenesis in animals). Very questions were there from part D and E-one question based on leaf development and one from plant senescence respectively. There was none from part A.
UNIT 6– Unit 6 questions this time also were very easy (part B) and medium (part C).All the questions were very basic and direct. Questions mainly focused on parts A, D (few), F, G (few) and H. None was there from parts B, C, and E.
UNIT 7– Unit 7 and Unit 6 has the same weight age this time. Questions were both easy and bit difficult and it covered a lot of parts under the mentioned unit that includes parts- B, C, D, E & J.
UNIT 8– Questions about Microbial genetics, Mutations, and chromosomal aberrations have come and they are of medium difficulty level. Pedigree analysis and linkage were also easy to attempt. However, direct questions from Mendelian genetics, QTL etc have not been seen.
UNIT 9– Direct and standard questions were there from this unit. Questions based on cladistics, animal and plant classification were given which were direct and easy to attempt and was also scoring.
Unit 10 and 11 – Questions were overall very difficult because a lot of reading was required. New concepts were introduced. In Part C, question 120 and 122 were from combined with biodiversity, which demands a lot of learning.
Unit 12– There was only 1 question, 68 (Part B), the level of difficulty was not very high for this. Basically, a memory-based question.
Unit 13– As expected, there were multiple questions both in Part B and C. Whereas in Part B level of difficulty was medium, in Part C questions were most difficult, except 136, 138, 139, which were memory based. Questions 141, 143 and 144 were also memory-based but one needs to think a lot to solve these questions. Level of difficulty was high.
Read Also :
This Report was compiled by Dr. Neha Suman, Dr. Rashmi Sanyal, Dr. Preeti Saini & Dr. Priyanjana Ghosh with inputs from other faculties of Biotecnika