Chinese Biotech Could be the Next Major Player in Pharma
Shanghai Hengrui Pharmaceutical Co., Ltd., a subsidiary of Jiangsu Hengrui Medicine Co., Ltd, is a fully integrated pharmaceutical company in China, with annual net sales of over U.S. $1.4 billion. Hengrui's products and R&D span over multiple therapeutic areas, such as oncology and hematology, anesthesiology and pain management, cardiovascular and metabolic diseases, contrast media, and anti-inflammation.
Recognised as the top innovative Chinese drug company, with about 20 new molecular entities entering clinical trials and dozens more under pre-clinical development- it is now pitched to the next Roche in the market, Bloomberg reports.
Hengrui specializes in new medicines for antineoplastics, endocrine system, cardiovascular and the immune system. Last year, Hengrui achieved a breakthrough with the China approval of apatinib, a small-molecule anti-angiogenesis targeting agent for late-stage gastric cancer. Apatinib is currently undergoing phase II trials in China for liver and lung cancer indications.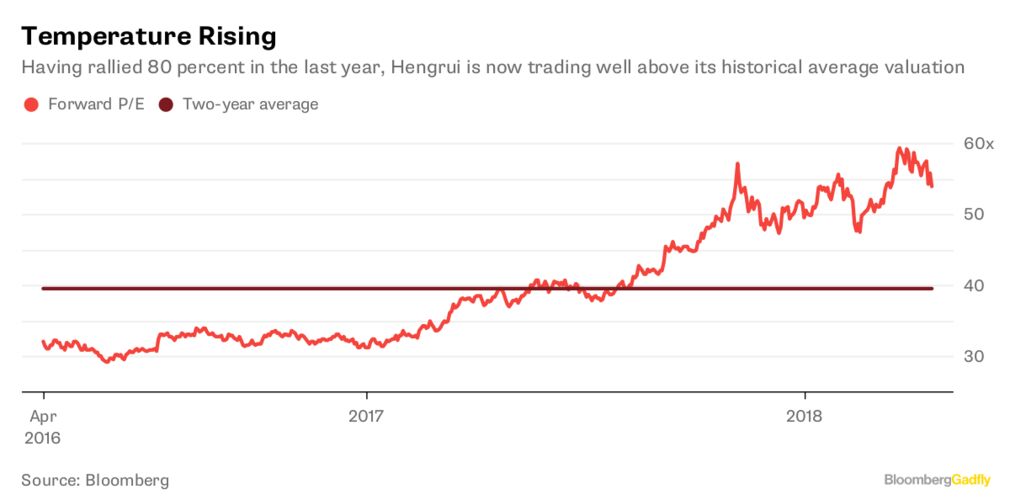 The company also has two simultaneous trials under way in the U.S. and China. Pyrotinib, an EGFR/HER2 inhibitor for HER2+ breast cancer is in phase II, and retgliptin, a DPP-4 inhibitor for type II diabetes is in phase III.
But in the last three years Hengrui has dedicated itself to biologics as well, Lianshan Zhang, vice president and head of R&D at Hengrui.
Formed in 1970 as a state-owned company, it began investing in its own R&D in 2004 and has since cultivated an innovative drug subsidiary that employs 2,000 people.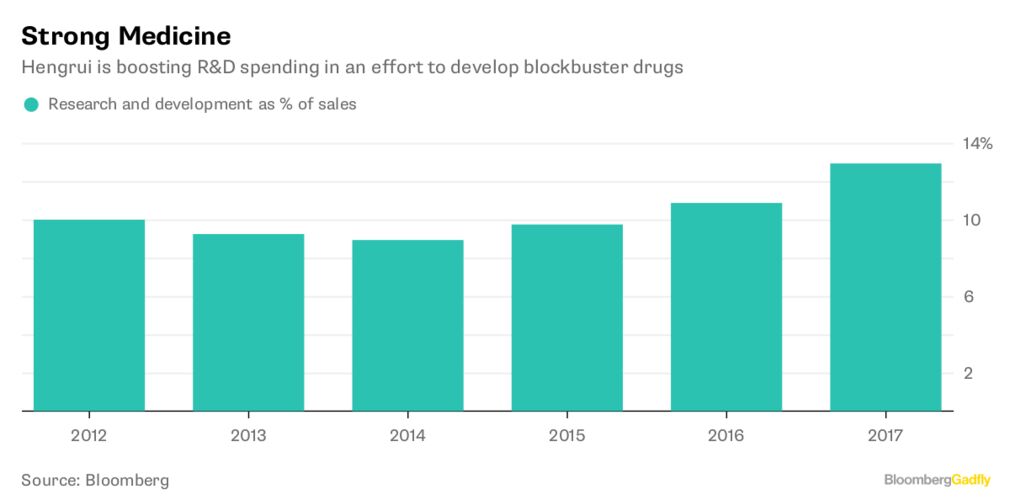 Hengrui invests more than 10% of its sales in R&D, "which is big by Chinese standards." With sales of $1.6 billion last year, Hengrui does most of its business in China. The company may file for approval to market its first biotech drug in the second half and push out innovative drugs every two to three years thereafter, reckons China International Capital Corp.
There's a caveat says Bloomberg- Hengrui is one of the world's most expensive large-cap healthcare providers. Valued at 56 times forward earnings, it's outstripped only by South Korea's Celltrion Inc., whose pipeline holds great potential as biologic drugs reach their patent cliffs.
China wants to go big on biotech- something that's been long in the making and neither is the country shy on the subject- the country is the site of about a third of global trials of chimeric antigen receptor T cell (CAR-T) therapy, a type of immune treatment in which cells are removed from a patient, armed with proteins that allow them to recognize cancer, and reinserted into the body.
Therefore, all this put together, for the time being, investors are unfazed- so all's going well for Hengrui.