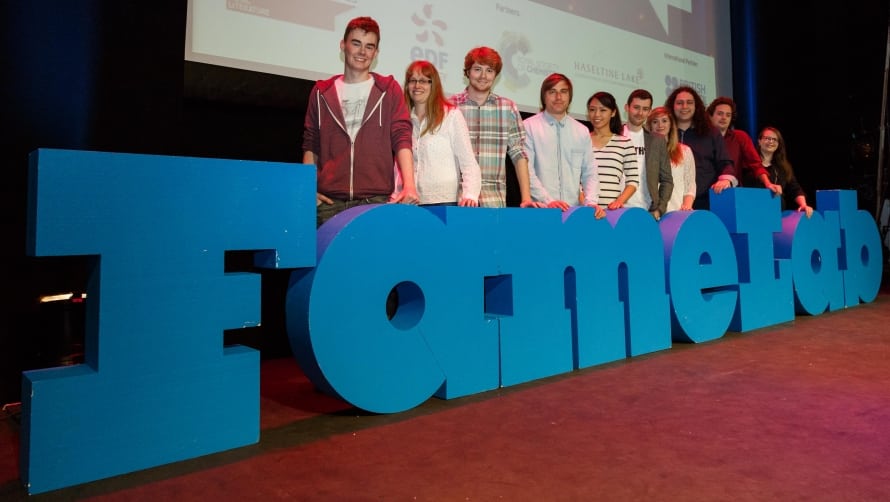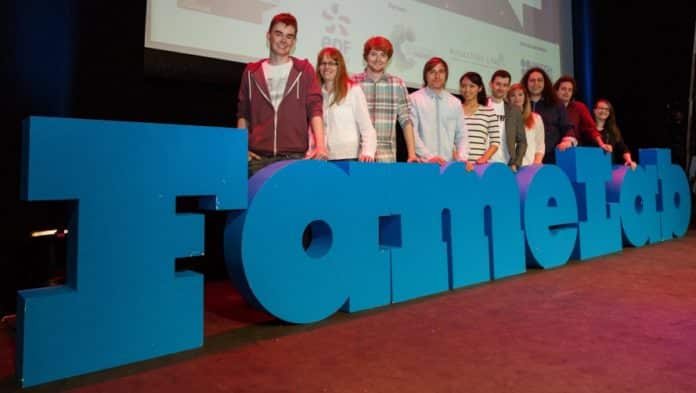 FameLab is one of the biggest science communication competitions in the world!
If you think you can explain a scientific concept in just three minutes, and are interested in developing your presentation and communication skills, FameLab is for you!
Communicating science to a lay audience is a growing priority for researchers worldwide. Indeed, the involvement of public audiences in designing research pathways has huge benefits in achieving successful outcomes and is increasingly recognised as a very important aspect of research agendas.
FameLab helps STEM workers acquire valuable skills to communicate their work accessibly and attractively to a non-scientific audience. The competition offers contestants training masterclasses, which focus on presentation and communication skills and aim to empower individual scientists and researchers in speaking about their work.
What's more? If you're chosen as the winner of FameLab India, you could find yourself travelling to the Cheltenham Science Festival in the UK to represent India at the FameLab International grand final!
FameLab Background
Cheltenham Festivals began FameLab in the UK in 2005 but, with British Council involvement since 2007, the programme is now truly international, taking place in 27 countries in 2016.
National FameLab programmes currently run in Australia, Brazil, Azerbaijan, Bulgaria, Croatia, Cyprus, Czech Republic, Egypt, France, Germany, Greece, Hong Kong, Ireland, Israel, Italy, Kazakhstan, Korea, Lithuania, Malaysia, Netherlands, Poland, Portugal, Romania, South Africa, Spain, Switzerland, Thailand, UK, USA and Vietnam.
There is growing, unprecedented global FameLab network of 5000 multi-disciplinary, multi-national, early-career researchers, connected with research, industry and education networks, that are helping to address the issues of diversity and mobility (including social mobility) to support the future growth of the STEM pipeline and the wider social economic benefit this delivers.
More than 200 local partners including ministries of education, ministries of science, universities, science foundations and academies already support FameLab, underlining its importance to science communication across the world.
Why should you participate?
The aim of FameLab is to encourage scientists to inspire and excite the public's imagination with a vision of science in the 21st century.
Participants will benefit from the following:
Learning why public engagement is important
Enhancing your communication and presentation skills
Training by expert UK communicators in an exclusive 2-day masterclass
Networking with like-minded individuals during, and after, the competition
Joining a unique alumni network of thousands of FameLabbers
Meeting people from many different scientific fields
Social Scientists
What does

U

K

have to offer?
The UK is the world leader in the area of science communication – there are academic programmes in the field and a number of annual, exciting science festivals. Science Communication is a recognised profession and the UK's experience in science communication has changed the way the media report on scientific topics.
One of the biggest prizes for all FameLab finalists is the opportunity to attend a science communication masterclass lead by the best UK trainers in this area.
Eligibility Criteria:
We welcome:
Anyone between the age of 20 and 40 years as of 1 June 2016, who is:
A student of science, mathematics or engineering
A scientist or researcher
A lecturer in science, mathematics and engineering subjects
Applying science, mathematics and engineering in Industry or Government
We cannot accept:
Press of PR officers even for science-related organisations
Artists who work on science-related themes
Performers whose shows are about science or engineering
Science centre staff who work exclusively or mainly in public
Journalists and broadcasters
Non-specialist school teachers
How to Register:
Registration for Famelab India 2017 is now open! Before you apply please make sure you are eligible to take part.
To apply, you will be required to fill in an application form and submit a 3 minute video of your 'science talk'. Detailed instructions for application are available on the application page.
Last date of applying: 15 November 2016
Application Deadline – 15th November 2016
Click here to View Original Notification