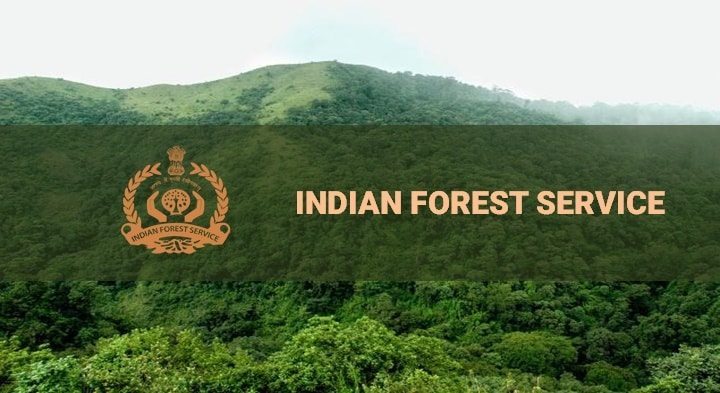 Union Public Service Comission
Notification – Indian Forest Service Examination, 2016
EXAMINATION NOTICE NO.09/2016‐IFoS 
CANDIDATES TO ENSURE THEIR ELIGIBILITIY FOR THE EXAMINATION: 
Candidates applying for the examination should ensure that they fulfill all eligibility condition for  admission to the Examination. Their admission at all the stages of the examination will be purely  provisional  subject  to  satisfying  the prescribed  eligibility  conditions.  Mere issue of Admission Certificate to the candidate will not imply that his/her candidature has been finally cleared by the Commission. Verification of eligibility conditions with reference to original documents is taken up only after the candidate has qualified for Interview/Personality Test.
MINIMUM EDUCATIONAL QUALIFICATIONS:
The candidate must hold a Bachelor's degree with at least one of the subjects namely AnimalHusbandry & Veterinary Science, Botany, Chemistry, Geology, Mathematics, Physics, Statistics and Zoology or a Bachelor's degree in Agriculture, Forestry or in Engineering of any of Universities incorporated by an Act of the Central or State Legislature in India or other educational institutions established by an Act of Parliament or declared to be deemed as a University under Section 3 of the University Grants Commission Act, 1956, or possess an equivalent qualification.
---
Scheme and subjects for the Preliminary and Main Examination.
A. PRELIMINARY EXAMINATION :
The Examination shall comprise of two compulsory Papers of 200 marks each.
Note :
(i)   Both the question papers will be of the objective type (multiple choice questions).
(ii)  The General Studies Paper‐II of  the Civil Services (Preliminary) Examination will be a qualifying paper
with minimum qualifying marks fixed at 33%.
(iii) The question papers will be set both in Hindi and English.
(iv)  Details of the syllabi are indicated in Part A of Section III.
(v)  Candidates must write the papers in their own hand. In no circumstances will they be allowed the help of a  scribe  to write  the answers  for  them. However,  Low Vision candidates  (minimum 40% impairment) will  be allowed  to write  the examination with  the  help  of  a  scribe. Low Vision  candidates will also be allowed an extra time of forty minutes for each paper @ twenty minutes per hour. Each paper will be of two hours duration.
B. MAIN EXAMINATION :
(A) The written examination consisting of the following papers:­
Paper I    General English    300 Marks
Paper II   General Knowledge   300 Marks
Paper III   Any two subjects to be 200 marks
Paper IV   selected from the list of  for each
Paper V   the optional subjects set    paper
Paper VI   out in para 2 below.
Each subject will have two papers.
(B) Interview for Personality Test (See Part (C) of Section II of this Appendix) of such candidates asmay be called by the Commission ‐
Maximum Marks   :   300 Marks
---
List of optional subjects :
(i)   Agriculture
(ii.)   Agricultural Engineering
(iii)   Animal Husbandry & Veterinary Science
(iv)   Botany
(v)   Chemistry
(vi)   Chemical Engineering
(vii)  Civil Engineering
(viii) Forestry
(ix)   Geology
(x)  Mathematics
(xi)   Mechanical Engineering
(xii)  Physics
(xiii) Statistics
(xiv) Zoology
Provided that the candidates will not be allowed to offer the following combination of subjects :
(a)   Agriculture and Agricultural Engg.
(b)   Agriculture and Animal Husbandry & Veterinary Science.
(c)   Agriculture and ·Forestry.
(d)   Chemistry and Chemical Engg.
(e)   Mathematics and Statistics. Of the Engineering subjects viz. Agricultural Engineering, Chemical Engineering, Civil Engineeringand Mechanical Engineering‐ not more than one subject;
NUMBER OF ATTEMPTS :
Every candidate appearing at the Examination, who is otherwise eligible, shall be permitted 6 attempts at the examination.
Provided  that  this restriction on  the number of attempts will not apply in  the case of Scheduled Caste and
Scheduled Tribe candidates who are otherwise eligible.
---
PENALTY FOR WRONG ANSWERS :
Candidates should note that there will be penalty (NegativeMarking) for wrong answers marked by a candidate in the Objective Type Question Papers.
For both writing and marking answers in  the OMR sheet [Answer Sheet], candidates must use black  ball  pen  only.  Pens  with  any  other  colours  are  prohibited.  Do  not  use  Pencil  or  Ink  pen.
Candidates are further advised to read carefully the "Special Instructions" contained in Appendix‐III of the Notice
---
FACILITATION COUNTER FOR GUIDANCE OF CANDIDATES :
In  case  of  any  guidance/information/clarification  regarding  their  applications,  candidature  etc. candidates  can  contact  UPSC's  Facilitation  Counter  near  'C'  Gate  of its  campus in  person  or  over Telephone No. 011‐23385271/011‐23381125/011‐23098543 on working days between 10.00 hrs and 17.00 hrs.
The  Union  Public  Service  Commission  will  hold  a  Screening  Test  for
selection  to  Indian  Forest Service  (Main) Examination,  2016  through Civil Services  (Preliminary) Examination,  2016  which  will  be  held  on  07th August, 2016,  in  accordance  with Rules published by the Ministry of Environment, Forests and Climate Change in the Gazette of India dated the  27th April 2016.
---
PLAN OF EXAMINATION
The  Indian  Forest  Service  Examination  will  consist  of  two  successive  stages  (vide  Appendix  I Section‐I below).
Civil Services (Preliminary) Examination (Objective type) for the selection of candidates for the Indian Forest Service (Main) Examination; and
Indian  Forest  Service  (Main)  Examination  (Written  and  Interview)  for  the  selection  of candidates for the Indian Forest Service.
NATIONALITY :
A candidate must be either :‐
(a) A citizen of India, or
(b) a subject of Nepal, or
(c) a subject of Bhutan, or
(d)  a  Tibetan  refugee  who  came  over  to  India  before  1st  January,  1962  with  the  intention  of permanently settling in India
---
AGE LIMITS :
A candidate must have attained  the age of 21 years and must not have attained  the age of 32 years on 1st August, 2016, i.e. he must have been born not earlier than 2nd August, 1984 and not later than 1st August, 1995.
---
LAST DATE OF SUBMISSION OF APPLICATIONS:
The Online Applications can be filled up to 27th May, 2016 till 11.59 PM, after which the link will be disabled.
The eligible candidates shall be issued an eAdmit Card three weeks before the commencement of  the  examination.
The  e‐Admit  Card  will  be  made  available  in  the  UPSC  website
[www.upsc.gov.in]  for  downloading  by candidates.
No Admission Certificate will be sent by post.
All the applicants are required to provide valid active E-Mail I.D. while filling up Online Application Form  as  the  Commission  may  use  electronic  mode  for  con‐  tacting  them  at  different  stages  of
examination process.
---
HOW TO APPLY :
Candidates  are  required  to  apply  Online  using  the  link  www.upsconline.nic.in for Civil Services(Preliminary) Examination which will act as a screening mechanism for selection of candidates forthe Indian Forest Service (Main) Examination. Candidates who wish to apply for Civil ServicesExamination also, [subject to their satisfying the prescribed eligibility conditions] have to apply once by appropriately indicating in the on­line application form that they intend to appear for both the Indian Forest Service Examination and the Civil Services Examination. Candidates, who will qualify for the Indian Forest Service (Main) Examination, will have to fill in a Detailed Application Form subsequently as per further instructions to be provided to the candidates through the website (www.upsconline.nic.in) of the Commission. Detailed instructions  for  filling  up  Online  Applications  are available on the above mentioned website.
The applicants are advised to submit only single application, however, if due to any unavoidable situation, if he/she submits another/multiple applications, then he/she must ensure that application with the higher RID is  complete  in  all  respects  like  applicants  details,  examination  centre,  photograph,  signature,  fee  etc.
The applicants who are submitting multiple applications should note that only the applications with higher RID (Registration ID) shall be entertained by the Commission and fee paid against one RID shall not be adjusted against any other RID.
View complete Details Here Before Applying
NB:
CANDIDATES APPLYING FOR INDIAN FOREST SERVICE EXAMINATION SHOULD NOTE THAT THEY  ARE  REQUIRED  TO  APPEAR  IN  THE  CIVIL  SERVICES  (PRELIMINARY)  EXAMINATION  AND QUALIFY THE SAME FOR GOING TO THE SECOND STAGE OF  INDIAN FOREST SERVICE(MAIN) EXAMINATION (WRITTEN AND INTERVIEW).
CANDIDATES  DESIROUS  OF  APPLYING  FOR  INDIAN  FOREST  SERVICE  EXAMINATION  AS  WELL  AS  FOR  THE  CIVIL  SERVICES  EXAMINATION  CAN  APPLY  THROUGH  A  COMMON ONLINE APPLICATION FORM SUBJECT TO MEETING THE REQUISITE ELIGIBILITY CRITERIA BY THEM.