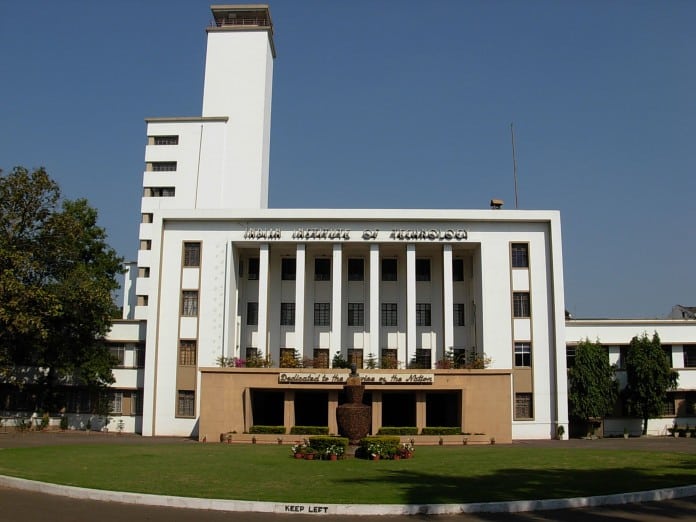 Be a Part of ETAE 2016 @ IIT Kharagpur | Registrations Open
The International Conference on Emerging Technologies in Agricultural and Food Engineering (ETAE) 2016 organized by Agricultural and Food Engineering Department is to be held at IIT Kharagpur. It will be an excellent opportunity for academicians, researchers, practicing engineers to meet, exchange ideas & information and learn from each other. In the growing need of higher food production and sustainability, the role of agricultural and food engineers have become very crucial. Further, maximizing production also requires optimized use of essential input like seeds, fertilizers, nutrients, machine hours and overall energy efficiency in the production system. The conference encompasses all the related fields of study, while inviting research papers for presentation and discussion. Selected good quality papers will also be published in the form of a reference book with ISBN number.
Date: 27-30 December 2016
Venue: IIT Kharagpur
Call for Papers:
Papers are invited on the following topics with primary focus:
Applied Computational and Statistical Methods (ACSM)
Power and Machinery System (PMS)
Natural Resources Engineering and Management (NREM)
Food and Bio Process Engineering (FBPE)
Agro Environmental Engineering (AEE)
Ergonomics Safety and Health (ESH)
Aqua and Fishery Science and Engineering (AFSE)
Dairy and Poultry Engineering (DPE)
Accommodation Details:
Accommodation will be arranged in the guest houses located within the institute campus on nominal charges.
Accommodation will be given in first come first serve basis
To know more, CLICK HERE
Registration Fees:
 Participants
Up to 31 August 2016
After 31 August 2016
Delegates from Government / Educational Institutes
 Indian
  INR 6000
  INR 7500
SAARC Countries *
US$ 300
US$ 400
Other than SAARC  Countries
US$ 450
US$ 500

Industries

 Indian
 INR 8000
   INR 10000
SAARC Countries *
US$ 400
US$ 500
 Other than SAARC  Countries
US$ 600
US$ 700
Students
 Indian
INR 1500
INR 2000
 SAARC Countries *
US$ 150
US$ 200
 Other than SAARC Countries
US$ 200
US$ 250
Visitor / Spouse accompanying Delegates
 Indian
 INR 1000
INR 1500
 Foreign
US$ 100
US$ 150
*SAARC countries: Bangladesh, Bhutan, Afghanistan, Maldives, Nepal, Pakistan and Sri Lanka
The registration fee will cover a copy of conference proceedings (only for delegates), breakfast, lunch, dinner, and tea/coffee during session breaks.
Registered Participants will be invited to the conference banquet and other evening cultural programs.
The selected papers will be printed and the hard copy will be present to you in form of a book with ISBN numbers.
Sponsorship Details:
The organizations / individuals desirous of participating in the sponsorship of ETAE 2016 are requested to email their request to [email protected] or [email protected] and send their sponsorship fee as indicated under the mode of payment.
Platinum Sponsor: INR 500,000/ USD 8000
Registration in the conference to 3 delegates of the company
Company's presentation (of maximum 15 min) in 2 sessions
Exhibition space in the conference Arena
Diamond Sponsor: INR 3,50,000/ USD 6000
Registration in the conference upto 2 delegates of the company
Company's presentation of maximum 15 min in 1 session
Exhibition space in the conference Arena
Gold Sponsor: INR 2,50,000/ USD 4500
Registration in the conference 1 delegate of the company
Exhibition space in the conference Arena
Technical Session Sponsor: INR 1,00,000 / USD 2000
Session Tea/ Lunch/ Dinner Sponsor
Inauguration Tea: INR 50,000 / USD 1000
Inauguration Lunch: INR 2,00,000 / USD 3500
Inauguration Dinner: INR 2,00,000 / USD 3500
Lunch: INR 1,00,000 / USD 2000
Dinner: INR 1,00,000 / USD 2000
Validictory Function: INR 50,000 / USD 1000
Cultural Program: INR 1,00,000 / USD 2000
Souvenier Advertisements
Front Cover inside: INR 75,000/ USD 1500
Back Cover inside: INR 60,000/ USD 1200
Full Page(coloured): INR 40,000/ USD 800
Half Page(coloured): INR 25,000/ USD 500
How to Register:
Interested candidates can click on the following link to register and submit abstracts
Register
Mode of Payment:
People who want to attend the conference or sponsor it shall make payment through the details given below.
The payment can be made through cheque / demand draft drawn in favor of "CEP-STC, IIT Kharagpur", payable at Kharagpur, INDIA.
The payment can also be made through electronic fund transfer. The bank details are as follows:
Account Name: CEP-STC, IIT Kharagpur
Account Number: 95562200002955
Bank Name: SYNDICATE BANK
Bank Branch Name: SRIC, IIT KHARAGPUR (Branch Code: 9556)
Bank Address:IIT KHARAGPUR, KHARAGPUR- 721 302, MEDINIPUR DIST. (W. B.), INDIA,
(Telephone No: +91-3222 255221)
Swift Code: SYN BIN BB 120
Important Dates:
Abstract Submission Deadline: 30th April, 2016
Abstract Acceptance Communication to Authors : 1st June, 2016
Registration Begins: 1st June, 2016
Full Paper Submission Deadline: 30th June, 2016
Full Paper Acceptance Communication to Authors: 31st July, 2016
Early Bird Registration Ends: 31st Aug, 2016
Contact Details:
Professor V. K. Tewari
Chairman, ETAE 2016 and Head, AgFE Department
[email protected]
Ph: +91 3222 282244
Professor H. N. Mishra
Organizing Secreatary, ETAE 2016
[email protected]
Ph: +91 3222 283130