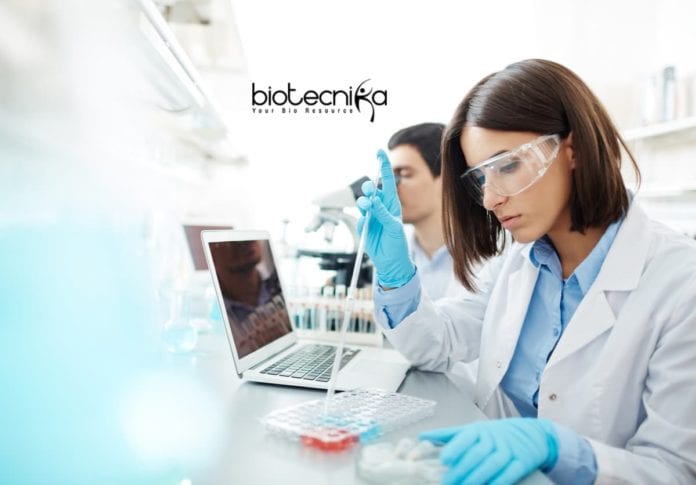 Govt Biodiversity Board Research Fellow Job Openings
Odisha Biodiversity Board for candidates from M.Sc. in Botany/Zoology/ Life Science & BSc Biological Sciences background are eligible to attend the walk-in interview for two Junior Research Fellow vacancies. JRF jobs for botany and zoology as per the details posted below:
This job expires in :
-18
Days
-19
Hours
-15
Minutes
-58
Seconds
ODISHA BIODIVERSITY BOARD
Regional Plant Resource Centre Campus
Ekamrakanan, Nayapalli, Bhubaneswar-15, Odisha
Forest & Environment Dept., Govt. of Odisha
Tel No.0674-2552006
Email: [email protected] www.odishasbb.nic.in
WALK-IN-INTERVIEW FOR JUNIOR RESEARCH FELLOWS
Interested applicants satisfying the required qualification requirements might attend a walk-in-interview on 28th October 2019 at 10.00 AM in the office of Odisha Biodiversity Board, Regional Plant Resource Centre Campus, Nayapalli, Bhubaneswar 751015 for filling up of temporary positions of JRFs (Botany-2 and Zoology-1) and Field Assistant (one) under various time-bound research projects. The selected candidates will be engaged to undertake biodiversity inventories in the following projects to be carried out in wildlife sanctuaries, protected areas and various other habitats of Odisha.
1. Satkosia Wildlife Sanctuary, Angul
2. Inventory of biodiversity in coastal sand dunes
Interested applicants need to bring with them all original certifications, a bio-data together with copies of appropriate documents/certificates appropriately self-attested in support of their educational qualifications, age, research experience and various other relevant documents at the time of interview. Details can be obtained from the office between 10.00 AM to 5.30 PM on working days or from the web site www.rprcbbsr.in or www.odishasbb.nic.in or email us to [email protected].
Essential Qualification:
JRF (Botany and Zoology): M.Sc. in Botany/Zoology/ Life Science/ Forestry/ Environment Science/Wildlife.
Field Assistant (FA): B. Sc. in Biological Sciences/Botany/Zoology/ Forestry and related experience in fieldwork.
Desired Qualification:
Preference shall be given to candidates having field experience in biodiversity inventories, field-based research or training on biodiversity documents and abilities to identify plants, animals and bacteria in the field and research laboratory.
Age Limitation: Not greater than 35 years
Remuneration:
JRF – Rs. 12,000/- PM (consolidated).
Field Assistant– Rs.6,000/- PM (consolidated).
Duration of the project: One Year.
Application Instructions:
The applicant needs to visit the study website often to gather, determine and maintain.
plant/animal/microbial samples including preparation of herbarium specimens/ spirit.
collections. He/she has to make data compilation, analysis and report writing. In.
addition to the above, the JRFs and FA can be assigned any other R & E work by the.
Chairman/ Member Secretary of Odisha Biodiversity Board.
The above posts are purely short-term and co-terminus with the project. The
engagement/ appointment of candidates will stand terminated automatically after.
expiry of the project or completion of period indicated in the office order, whichever is previously. The JRF/FA will have no claim for further temporary or permanent employment.
in Odisha Biodiversity Board or in State government.
The above age limit is relaxable for SC/SC/OBC applicants according to norms of Govt. of Odisha.
Member Secretary, as his discretion, may increase or decrease the number of positions.
and additionally to terminate recruitment process for all the above positions without assigning any type of reason thereof. The decision of the Member Secretary is final and binding on all JRFs.
If currently employed, the applicants have to produce no objection certificate from the.
current employer at the time of interview.
No TA/DA is admissible for attending the interview.
Canvassing in any form will render the applicant disqualified for the position.
Walk-In Details:
Date, Time & Venue of Interview: 28th October 2019 at 10.00 AM in the office of Odisha Biodiversity Board, Regional Plant Resource Centre Campus, Nayapalli, Bhubaneswar 751015.
View Notification Below
Editor's Note: Govt Biodiversity Board Research Fellow Job Openings, jobs at odisha, biodiversity jobs, biodiversity board jobs, govt jobs, govt job vacancies, rrcc recruitment, if you want more such notifications and do not know where to find them, then check out Biotecnika. Check out all of our social media profiles. And also, check out the Podcast we have for free listening on SoundCloud.