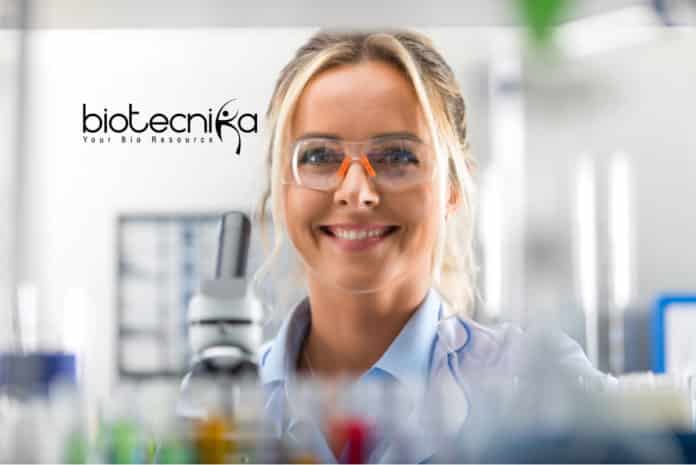 UM-DAE CEBS Research Associate Job Opening for PhD Mol Bio & Biology
PhD in Molecular Biology/Microbiology/Biotechnology/Applied Biology candidates apply for Research Associate position at UM-DAE CEBS. UM-DAE CEBS is hiring for Research Associate post. PhD candidates are encouraged to apply for project post at UM-DAE CEBS. Check details on the same below:
This job expires in :
-508
Days
-6
Hours
-26
Minutes
-3
Seconds
Name of the Position: Research Associate in Biology (One Position)
Name of the Project: "Molecular Biology and Biotechnology of Microbes".
PI: Dr. Subhojit Sen, Ramalingaswami Fellow, UM-DAE Centre for Excellence in
Basic Sciences
Essential Qualifications: A PhD in any branch of Biology with Molecular Biology/Microbiology/Biotechnology/Applied Biology specialization and at least 2 publications in peer-reviewed research journals (of which at least one ought to be as the first author).
Experience: The candidate should have a fantastic understanding of modern biology and research experience in microbiological, biochemical and recombinant DNA techniques. Detailed knowledge and proficiency in recombinant DNA tech are desirable.
Tenure: The position is offered on a yearly renewable basis and is tenable around three years.
Emoluments: Commensurate with post-Ph. D. research experience of the candidate, in the range of Rs. 47000 -Rs. 54000 (+ HRA as per rules) a month.
Duties and Responsibilities: Candidate will be working in a Biology lab at CEBS and will also have to teach a course and/or conduct practicals at CEBS as part of their duties.
How to Apply:
Applications in the prescribed format (available at https://www.cbs.ac.in/announcements/recruitment) along with attested copies of certificates/testimonials and a one-page summary of their PhD work may be sent at the address given below, or by email ([email protected]), in order to reach on or before July 12, 2019. Nalanda, UM-DAE Centre for Excellence in Basic Sciences, University of Mumbai, Kalina Campus, Vidyanagari, Santacruz (East), Mumbai 400098.
Closing date: on or Before July 12 2019
View Notification Below
Download Application Form Below
Editor's Note: msc life sciences jobs, msc microbiology jobs, msc molecular biology jobs, msc jobs, biotech jobs, msc biotech jobs, UM-DAE CEBS jobs, UM-DAE CEBS careers, UM-DAE CEBS recruitment 2018. Check out similar job opportunities like the one above only on Biotecnika. You can subscribe to the Biotecnika Times Newsletter – which totally free and also follow us on all of our social media platforms. And check out the Podcast that we have for free listen on SoundCloud.