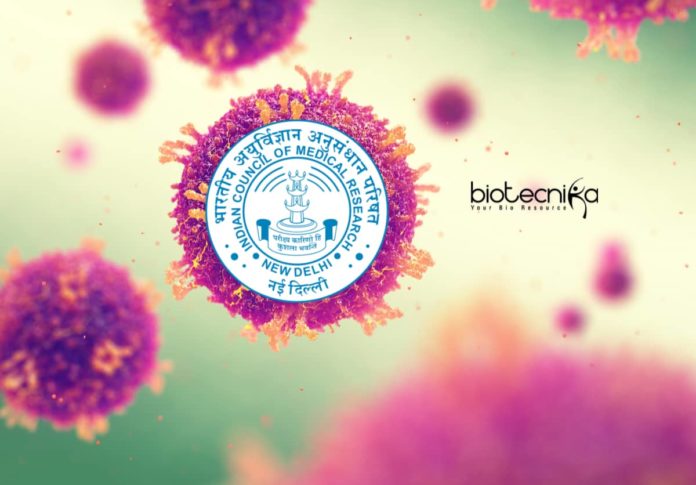 ICMR-NIV Life Sciences Project Assistant Job Opening for BSc & MSc Candidates
BSc Life Sciences with relevant experience or MSc Life Sciences candidates check out the details of the Project Technical Assistant vacancy at ICMR-National Institute of Virology. ICMR-NIV Life Sciences Project. ICMR-National Institute of Virology is hiring msc and bsc lifesciences candidates as per the details on the same below:
This job expires in :
-491
Days
-6
Hours
-30
Minutes
00
Seconds
ICMR-National Institute of Virology, Mumbai Unit (formerly Enterovirus Research Centre)
Department of Health Research,
Ministry of Health & Family Welfare, Government of India
Haffkine Institute Compound, Acharya Donde Marge,
Parel, Mumbai 400012- Maharashtra, India
Ph: 022-24134130, 24125309 Fax: 24156484
E-mail: [email protected]
Advt No. 01/2019-20/WHO-NPSP Project/NIVMU
Job Name: Project Technical Assistant
No. of Posts: 01
Project Name: "National Polio Surveillance Programme
Age Limit: 30 Years
Emoluments: Rs. 31,000/-
Essential Qualifications: Graduate (three years degree) in Life Sciences with 3 years experience or Master's degree in the above subject.
Desirable Qualifications:
1. Laboratory experience in Molecular Biology/Tissue culture techniques/Bioinformatics, Virological techniques, Serology, handling infectious agents and fieldwork.
2. Knowledge of computer applications and data management.
How to Apply:
Reporting time for your interview/test is 08:30 – 09:30 am. Candidates arriving late after 09:30 am won't be entertained under any conditions.
Selection Process: Depending on the number of applicants, written/skill test will be run. Query paper would be on pertinent subject matters of the worried position contemplating its fundamental qualification and project demands, along with, overall knowledge, reasoning skills, quantitative analysis, speech and standard aptitude etc.. Candidates successfully qualifying the written/skill test could be considered for assignment or further procedure of recruiting, subject to satisfaction of required eligibility standards in most respects of eligibility, age and expertise, etc. Candidates must be current at the place in the time before 09:30 am along with duly filled in and signed the application form with their bio-data and all original records along with a single set of photocopies in evidence of the educational qualifications, experience, age and individuality etc. Late and incomplete applications won't be considered. No calculators, log tables, electronics etc. are permitted for the exam. Director, NIV reserves the right to alter the site and other procedure of recruiting according to the situation.
The number of vacancies can fluctuate.
These positions are intended for temporary extramural projects for appointment only on a temporary contract basis and co-terminus together with the project.
Age Concession: Age relaxation is admissible in respect of SC/ST/OBC candidates, Retrenched Government Employees, Departmental Candidates (including projects), and Ex-Servicemen in accordance with the instructions issued by the Central Government from time to time. Age concession to the extent of service rendered in additional research projects will also be admissible for experienced and skilled persons.
No age relaxation would be given to SC/ST/OBC candidates who apply for UR position. Category once applied will not be allowed to be changed at a later stage and no communication in this regard will be entertained.
The cut-off date for age limit will be on the date of walk-in-interview.
Reserved category candidates must produce their Caste Validity Certificate.  OBC candidates must have the latest valid non-creamy layer certificate.
Separate application should be submitted for each post/ reservation.
Qualification & experience ought to be in relevant discipline/field and from an Institution of repute. The experience should have been gained after acquiring the minimum essential qualification.
Mere fulfilling the essential qualification doesn't guarantee the selection.
Persons already in regular time scale service under some Government Department / Organizations are not eligible to apply.
Stipend/consolidated salary of this project personnel may vary from time to time.
No TA/DA is going to be paid and the candidate has to arrange transport/accommodation themselves for written test/interview.
The Institute reserves rights to reject or consider any application/candidature.
Submission of wrong or false information during the process of selection shall disqualify the candidature at any stage.
Project personnel cannot be permitted to register for Ph.D., due to time constraints.
Payment of salary/stipend/consolidated emoluments into the project staff will likely be depending upon the availability of funds out of the funding agency of this project.
Project personnel will typically be posted at the study site; however, they may be posted to other study sites in the sake of research work, they're liable to serve in any part of the country.
The personnel engaged in project mode shall not have any claim on a regular post within this institute or in any Department of Government of India and also their project service won't confer any right for further assignment.
The Project Investigator and/or Appointing authority reserves the right to terminate the service of project personnel even during the agreed contract period or extended contract period without assigning any reason.
Leave will be according to the Institutional policy for project staff.
NIV reserves the right to cancel/modify the recruitment procedure at any time, during the process, in its discretion.
The decision of the Director, NIV will be binding and final.
Canvassing in any form will be a disqualification.
A prior intimation of attending for interview/test may please be given on our email id: [email protected], at least two days before the interview/test.
No candidate shall be entertained after 09:30 am on the day of interview/test.
Candidate must bring his/her duly filled in application form in the prescribed format with a recent passport size colour photograph along with a detailed bio-data/C.V. and all relevant documents; in original; with one set of self attested photocopies, in proof of his/her educational qualifications [all certificates and mark-sheets from 10th Std. onwards], working experience, age, caste and photo id Aadhar Card/Indian Passport/PAN Card/Dnvmg License] etc., failing which his/her candidature will not be considered.
Important Dates:
Deadline: 29th July 2019
Date of interview/written test: 31st July 2019 at 08:30 AM
Place of interview/test: ICMR-National Institute of Virology, Mumbai Unit, Haffkine Institute Compound, Acharya Donde Marge, Parat, Mumbai-400012 (India)
View Notification & Download Application Format Below
Editor's Note: ICMR-NIV Life Sciences Project, national institute of virology project tech assistant, icmr niv jobs, national institute of virology jobs, icmr jobs, icmr careers, msc jobs, bsc jobs, biotechnology ICMR jobs, msc icmr-niv careers. Check out the Biotecnika Times Newsletter – a free service, you can also follow us on all of our social media. Check out the Podcast that we have as well for free listen on SoundCloud.