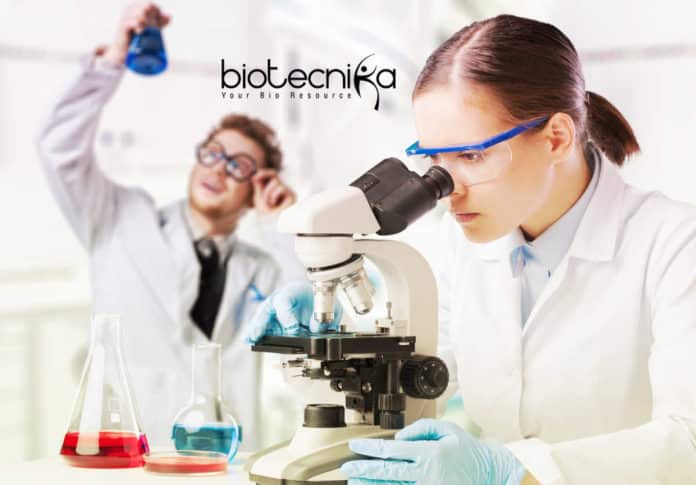 ICAR-IARI SRF Post With Rs. 35,000 pm Salary – Biotech & Life Sciences
MSc & MTech Microbiology/Biotechnology/Life Sciences candidates apply for SRF posts. ICAR jobs, IARI jobs, SRF Jobs. Senior Research Fellow Jobs. IARI Posts. ICAR-IARI SRF Job. Check out all of the details that are available at ICAR-IARI. Check the information below for more:
This job expires in :
-469
Days
-6
Hours
-31
Minutes
-16
Seconds
Division of Microbiology
Centre for Conservation and Utilization of Blue Green Algae
ICAR-Indian Agricultural Research Institute, New Delhi-110012
Job Name: Senior Research Fellow
No. of Posts: 01
Name of the Project: Proteomic profiling of the salinity induced responses
in the cyanobionts of different species of Azolla
Emoluments: Rs.35000/PM (Consolidated) and HRA as per CSIR rules.
Essential Qualification: First class M.Sc./M.Tech in Microbiology/Biotechnology/Life Sciences with 2 years of research experience in the relevant field. Candidate having PG degree with 3 years of bachelor's degree should have qualified UGC/CSIR/ICAR NET examination or PhD in relevant discipline as above.
Desirable Qualification: Experience in handling cyanobacteria and proteomic techniques.
How to Apply:
Eligible candidates must bring their Application, together with Master's degree certificates / academic records, together with proof of research experience/publications, if any.
The above position is temporary and will be filled on a contractual basis.  The posts are co-terminus with the project.
The upper age limit is 32 years (Age relaxation for SC/ST/OBC/woman according to Government of India rules).
Master's Degree in the relevant subject with 4 years/ 5 years of Bachelor's degree is mandatory. Candidates with a post-graduate degree in Basic Sciences with 3 years Bachelor's degree and two years Master's degree must have NET qualification as mentioned in the ICAR F. No. Edn. /6/27/2014/HRD dated July 13, 2015.
The applicant compulsorily brings together a detailed bio-data in the attached Application Format, all of the original certificates/documents, self-attested copies of certificates of age, qualifications, NET etc., reprints of papers and one passport size photograph at the time of interview.
No objection certificate is needed from the employer if working
Just the candidates with necessary qualification would be entertained for the interview.
The Interview of eligible candidates will be held in Centre for Conservation and Utilization of Blue Green Algae, IARI, New Delhi on 20th August 2019 at 10.00 A.M.
The chosen candidate will not claim for any regular appointment at the Institute as the positions are co-terminus together with the project.
The continuation of SRF depends upon the progress reviewed in every six months
No TA/DA is going to be compensated for attending the interview.
Concealing of facts or canvassing in any form will lead to disqualification or termination.
Date, Time & Venue of Interview: 20-08-2019 at 10:00 AM at the Centre for Conservation and Utilization of Blue Green Algae, Indian Agricultural Research Institute, New Delhi-110012
View Notification and Download Application Format
Editor's Note: AR-IARI SRF Post, biotechnology careers, microbiology jobs, ICAR jobs, microbiology jobs, icar-iari jobs, icar jobs, iari jobs. Check out the Biotecnika Times Newsletter for more such job opportunities and also follow us on all of our social media platforms. Check out the Podcast we have on SoundCloud.