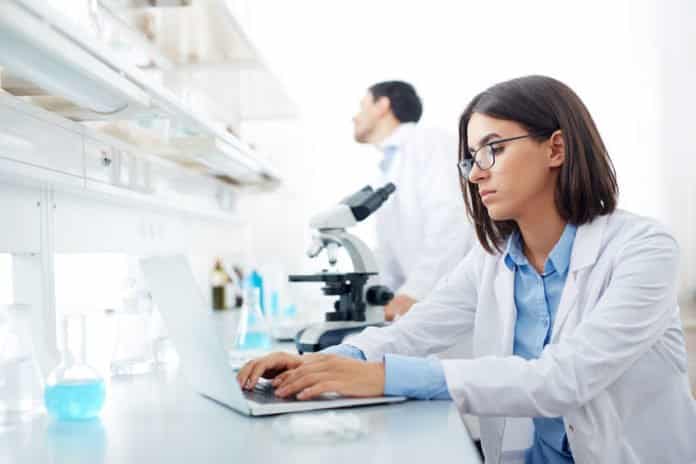 Govt Life Sciences Research Scientist With Rs. 1.5 Lakh Salary p.m.
Government jobs for life sciences candidates with a monthly salary of Rs. 1,20,000/- – 1,50,000/- lakh per month at National Institute of Health and Family Welfare (NIHFW). NIHFW, New Delhi is hiring life sciences candidates for a research scientist vacancy. Interested and eligible candidates can check out all of the details on the same below:
This job expires in :
-562
Days
-20
Hours
-27
Minutes
-56
Seconds
No. B. 12028/9/2018-Admn.I
THE NATIONAL INSTITUTE OF HEALTH AND FAMILY WELFARE
Baba Gang Nath Marg, Munirka, New Delhi– 110067
Name of the Position: Research Scientist
No. of Post: 1 (One)
Consolidated Monthly Remuneration: Rs. 1,20,000/- – Rs.1,50,000/- Per month (depending on qualification & experience)
Qualification: Essential
Doctoral degree in the field of Public Health / Life Sciences / related field.
Experience:
Minimum 3-5 years of experience of conducting evidence reviews and summarizing
complex data, preferably in the field of immunization/vaccines / related fields of life
sciences.
Publication record in peer reviews journals.
Job Responsibilities:
Gather and conduct evidence review and synthesis of relevant scientific literature on
pertinent immunization-related issues as needed by NTAGI, STSC, and working
group.
Develop data driven decision support tools.
Write reports/review papers and prepare presentations on relevant immunization
related issues.
Conduct other research and programmatic work as needed within the unit.
Supervise research staff on task related to evidence review and synthesis,
development of data-drive decision tools, writing reports and papers, and other related
research work.
Any other task assigned by the Director / Advisor., NTAGI Project
Age limit: Up to 65 years
Duration: Appointment will be initially for a period of one year extendable further subject to satisfaction/performance project continuation. There will be half-yearly review of
performance.
NIHFW reserves the right to not to fill up some or all the posts advertised, if the circumstances so warrant, without assigning any reason.
It is the responsibility of the candidate to assess his/her own eligibility for the post for which he/she is applying in accordance with the advertisement. If it is detected at any time in the future, during the process of selection of even after appointment-that the candidate was not eligible as per the prescribed qualification, experience, etc. which could not be detected at the time of selection for whatever reason, his/her candidature/appointment shall be liable to be cancelled/terminated.
How to Apply:
Interested candidates may send completed application along with self-attested copies of ageproof, Photo-ID proof, Qualification and Experience Certificate, etc. to the Deputy Director (Admn.), The National Institute of Health & Family Welfare, Baba Gang Nath Marg, Munirka, NEW DELHI-110067. Candidates working in Central Govt. /State Govt./Autonomous Bodies/Universities/PSUs are requested to apply through proper channel.
Application received without complete information/documents shall be liable to be rejected.
The applications should reach NIHFW latest by 15.11.2018.
View Notification Below
Editor's Note: govt jobs, govt careers, life sciences jobs, life science careers, NIHFW jobs, NIHFW vacancies, NIHFW recruitment, National Institute of Health and Family Welfare jobs, National Institute of Health and Family Welfare careers. Check out the Biotecnika Times Newsletter and also check out the Podcast we have for free listen on SoundCloud.
Upload Your Resume' / CV to BioTecNika Talent Pool