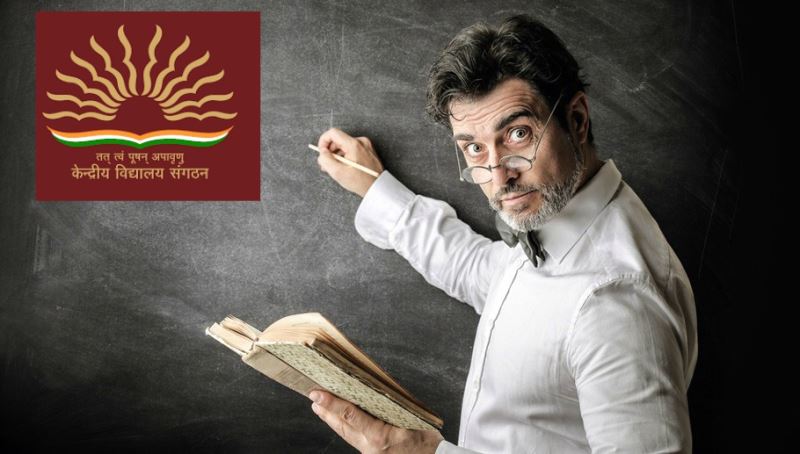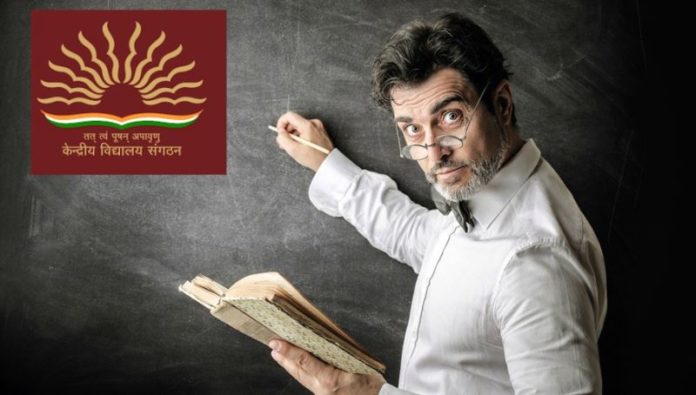 169+ Govt Biosciences Kendriya Vidyalaya Sangathan Recruitment
Candidates with an MSc degree in biotech, biochem, botany, zoology, biosciences, life sciences, genetics, microbiology and molecular biology background are eligible are encouraged to apply online for multiple PGT and TRT vacancies. Over 40 vacancies are available. Check out all of the details below:
This job expires in :
-810
Days
-5
Hours
-45
Minutes
-18
Seconds
Post Name: Post Graduate Teachers (PGT)
Pay Level — 8 Rs. 47600-151100/-
Upper Age Limit: 40 Years(According to 30.09.2018)
Qualifications:
ESSENTIAL QUALIFICATIONS FOR POSTS AT SL.  No. 1 to 10
(a) Two Year Integrated Post Graduate M.Sc. Course of Regional College of Education of NCERT in the area concerned. OR Master's Degree from a recognized university with at least 50% marks in aggregate in the following subjects.
PGT (Chemistry) Chemistry/Bio Chemistry
2. PGT (Biology) Botany/Zoology/Life Sciences/Bio Sciences/Genetics/ MicroBiology/Bio-Technology/Molecular Biology/Plant Physiology provided they've studied Botany and Zoology at Graduation level
(b) B.Ed or equivalent degree from a recognized University.
(c) Proficiency in teaching in Hindi and English media.
Note: Nominees having only Special B.Ed aren't qualified for the post of PGT. Desirable Qualifications: Knowledge of Computer Applications.
---
Post Name: Trained Graduate Teachers (TGT)
Pay Level — 7 Rs. 44900-142400/-
Upper Age Limit: 35 years (According to 30.09.2018)
Qualifications:
ESSENTIAL QUALIFICATIONS FOR POSTS AT SL.  No. 1 to 06
(a) Four years integrated degree course of Regional College of Education of NCERT from the concerned subject with 50% marks in aggregate. OR Bachelor's Degree with atleast50% marks from the concerned subject/combination of subject and in aggregate. The elective subjects and languages at the combination of topics are as below:
TGT (Science) Botany, Zoology and Chemistry.
i) B.Ed or equivalent degree from a recognized University.
ii) Pass in the Central Teacher Qualification Test (CTET) Paper-II, conducted by CBSE with regard to the Guidelines framed by the NCTE for the purpose.
iii) Proficiency in teaching in Hindi and English medium.
Desirable: Knowledge of Computer Applications.
How to Apply:
Candidates have to apply Online through Kendriya Vidyalaya Sangathan site at www.kvsangathan.nic.in. No additional means/mode of application will be accepted.
Candidates have to have a legitimate personal email ID and cellular number. Under no conditions, he/she should share/cite email ID to/ or of any other individual. It needs to be kept busy throughout the currency of the recruitment. Each of the eligible candidates is informed by email or via SMS about downloading of Admit Card from the specified web portal
If a candidate doesn't have a legal personal email ID, he/she needs to make his/ her new email ID before applying Online.
Carefully fill in the whole details in online application form. Scan and upload your own latest picture, signature and thumb impression at the right places according to instructions found in the online application format and then submit the exact same online. Login id and password will be generated successful submission of application and will be displayed on the screen. Candidates are advised to note down their login identification and password for future use.
Fee once deposited exactly the same shall not be refunded under any conditions.
The candidates need to pay examination fee online via the prescribed link at online application, the post wise examination fee payable is as under:
1. Principal –Rs.1500/-
2. Vice-Principal – Rs.1500/-
3. PGTs – Rs.1000/-
4. TGTs –Rs.1000/-
5. Librarian – Rs.1000/-
5. Primary Teacher –Rs.1000/-
6. Primary Teacher (Music) – Rs.1000/-
The applicants ought to take a printout of the online application, affix a recent passport size photo and keep it together to get their record and shouldn't send the exact same to Kendriya Vidyalaya Sangathan address or another address.

The application printout with picture affixed will also must be submitted during document verification at the time of interview alongwith the self attested copies of certificates in support of Age, Qualification, Experience, Caste, Caste Validity, Non Creamy Layer, Physical disability, etc. as applicable.

The name of this candidate, Date of Birth and his/ her Parents' name etc. ought to be spelt correctly in the application as it appears in the class X certificates/ mark sheets. In the time of filling the online application, applicants are advised to fulfill their particular i.e. name, father/mother name, date of birth, caste, sex correctly. Following the exam or in the time of the interview, the petition for change of details specifically for a change of category / sub-category won't be entertained by KVS.
A link will be offered in the site of KVS for downloading the admit card for written test /interview. Candidates have to download the admit card to get written test/interview from Kendriya Vidyalaya Sangathan site i.e. Www.kvsangathan.nic.in.Candidates are needed to see KVS site frequently with Regard to downloading the admit card for written test / interview along with other updates etc. No correspondence will be entertained by the KVS nor KVS shall send separate Intimation to the candidates to the effect.
A candidate can apply for more than 1 post if he /she is qualified and needs to Do so. In such cases, the candidate Will Need to pay the Required Fee for all the Posts applied for. But within PGTs / TGTs, a candidate shall apply only in 1 subject as the written test for all subjects of PGTs /TGTs will be conducted in One shift.
Important Dates:
Registration Open – 24.08.2018
Registration Closes – 13.09.2018 (up to 23:59 hours)
View Notification Below
Editor's Note: msc botany jobs, msc biotech jobs, msc microbiology jobs, msc life sciences jobs, msc zoology jobs, kendriya vidyalaya recruitment, govt jobs, check out the Newsletter for more. Also keep up with us on all of our social media.