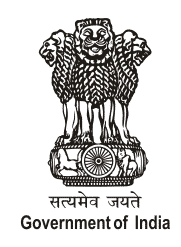 GOVT. OF INDIA
Zoological Survey of India
Ministry of Environment, Forest & Climate Change
RECRUITMENT OF JUNIOR RESEARCH FELLOW(JRF)

Applications are invited from interested and eligible candidates for TWELVE (12) JUNIOR RESEARCH FELLOWS(JRFs) in Zoological Survey of India in HQ, Kolkata and regional centres. The position is for a period of five years and purely on temporary basis and will be terminated on completion of the project. On Completion of two years, the JRF will be Senior Research Fellow (SRF) based on satisfactory performance and assessment through Expert Committee.
Job Title – Junior Research Fellow
No.of.Posts – 12
Remuneration – Rs. 12,000/- + Admissible HRA (As per rules)
Qualifications –
Essential – Master degree in Zoology / Life Sciences with Zoology as a major subject in undergraduate/post graduate course from a recognised University with minimum 60% marks.
Desirable – Research experience in taxonomy, systematics, zoology or allied subject, field survey experience in wildlife, wildlife photography, knowledge of Computer and basic field data collection.
JRFs are expected to undertake extensive field surveys in the mountains, forests, wetlands and coastal and marine areas of India and therefore, required to be physically fit to undertake research in terrain and hostile conditions. JRFs will be require to survey in the Eco Sensitive Zones of India including  North Eastern Regions, and will be posted based on requirements.
Application Instructions:
Age shall not be more than 28 years as on 30.04.2017. Upper age limit relaxed up to 5 years for candidates belonging to SC/ST/OBC Layer(NCL)/Women/ Physically Challenged applicants.
Candidate will be shortlisted on the basis of their qualification and experience. Mere possession of qualification and experience may not entertain a candidate called for interview or selection.
Short listed candidates will be informed through email and speed post for appearing before an interview committee. A candidate called for interview will be paid Second Class Railway fares by the shortest route from his/her place of permanent residence to the place of interview and back. However, ZSI will not provide accommodation for candidates appearing for the interview.
At the time of the verification of original documents (even after selection), if it is found that an attempt has been made by the applicant to wilfully conceal, misrepresent or canvass the facts, such applicant will not be considered for selection and due action will be implemented.
Candidate selected will be liable to posted anywhere in the country, including field sites and HQ, regional centres of ZSI will have to join immediately after their selection.
The application form can be downloaded from the Zoological Survey of India website http://zsi.gov.in
Applications must be accompanied by a Fee in the form of an Account Payee Bank Demand Draft (Rs.400/- for general candidates, Rs. 200/- for OBC candidates and Rs.100/- for Scheduled Castes and Scheduled Tribes/PH candidates) in favour of the Accounts Officer, Pay and Accounts Officer(BSI/ZSI), 234/4, A.J.C. Bose Road, Nizam Palace Complex, Kolkata-20. Application may be deposited through online/electronic transaction also through any nationalised bank in the form of RTGS/NEFT in favour of OFFICER-INCHARGE, TECHNICAL SECTION in the Current Bank AccountNo. 353201010930565, Union Bank of India, New Alipore Branch, Kolkata-700053 (West Bengal) IFSC Code UBIN0535320, MICR Code: 700026010. Beneficiary's Account Number should be mentioned in Senders to Receiver's Message Column. After successful transaction through RTGS, UTR Number to be mention in the application form. Fee, once paid, will not be refunded under any circumstances. Candidates should satisfy themselves that they fulfil all the eligibility norms including educational qualification(s) as on date of submission of the application.
Candidates should submit the duly filled-in applications with attested true copies of testimonials of educational qualifications, research experience, proof for date of birth etc., along with copies of mark sheets of all examinations and 'No Objection Certificate' from present employer (if employed) to The Director, Zoological Survey of India, M-Block, New Alipore, Kolkata by Speed Post/Registered Post super scribed on the top of the envelope Application for the post of JRF within one months from date of publication of the advertisement.
The Director, Zoological Survey of India reserves the right of selection or rejection of a candidature including cancellation of the advertisement.
Application Deadline – 30th April 2017