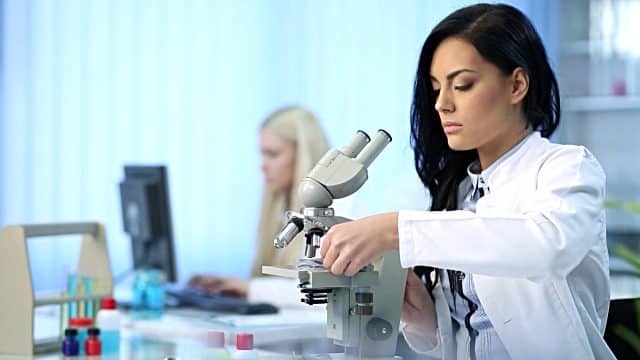 Work as SRF in CSIR ES Project @ MACS – ARI, Pune I Attend Walk-In Interview
Agharkar Research Institute (ARI) is an autonomous institute of the Department of Science and Technology (DST), Government of India. It was established in 1946 as Maharashtra Association for the Cultivation of Science (MACS) and was registered under the Societies Registration Act. 1850. Later, as the research activities started expanding, the MACS Research Institute was given a separate identity. The institute was renamed as ARI in 1992 to honour its founder Director, late Professor S. P. Agharkar. The current research and development activities of ARI span across all areas of life sciences spread over six different themes, namely Biodiversity & Paleobiology, Bioenergy, Bioprospecting, Developmental Biology, Genetics & Plant Breeding, and Nanobioscience.
Job Title – Senior Research Fellow
No.of.Posts – ONE
Project Title – "Role of BMP signaling inhibitors in pattern formation of Hydra.
Post Code – CSIR/SRF
Funding Agency – CSIR ES Project
Project Duration – Period up to 01– 05-2019
Group/ Division – Developmental Biology Group.
Monthly Stipend – Rs.28,000/- + HRA (SRF)
Age Limit – 30 years, relaxation by 5 years for SC, ST and female & 3 years for OBC candidates.
Qualifications –
Essential: NET/GATE qualified candidates having a minimum of 2 years of research experience after M.Sc. in Zoology /Biotechnology/Microbiology or equivalent degree OR nonNET/GATE qualified M. Sc. degree candidates possessing two years training in methods of research and aptitude for research from published project.
Desirable (1) Hands on experience in developmental biology using animal models.
How to Apply:
Candidates fulfilling above conditions may apply in the prescribed format available on the Institute's website http://www.aripune.org., along with self-attested copies of qualifications, certificates, Passport size photograph, caste certificate issued by competent authority (for reserved category) and application fee of Rs.50/-, payable by Demand Draft only in favor of Agharkar Research Institute, Pune, by 06.06.2016. The prescribed essential qualifications are bare minimum and mere possession of same will not entitle the candidate to be called for interview. In case number of applications received in response to the advertisement is large, it may not be convenient or possible for the Institute to interview all the candidates. The Institute may restrict the number of candidates to be called for interview to a reasonable limit, on the basis of qualifications and experience higher than the minimum prescribed in the advertisement.
Note: No T.A. is admissible for attending interview and selected candidate will have no right for appointment against any ARI or funding agency's post/s.
Important Dates:
Last Date for Receipt of Application – 06th June 2016
Display the short list of candidates for the interview – Will be displayed on Institute website by 13.06.2016 and/ or, candidates will be informed through e-mail.
Day,Date & Time of Interview – 30th June 2016 at 10.30 a.m.
Application Deadline – 06th June 2016